Instead of 19.99 euros now for one euro gameandnews
In the Nintendo eShop there are again some interesting offers for all Switch players. The curious bestseller Farm Tycoon is also heavily discounted. Instead of 19.99 euros, switch players currently only have to pay 99 cents for the game over the digital counter.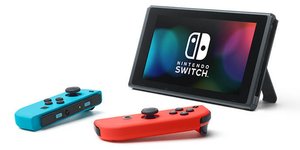 Switch hit Farm Tycoon is heavily discounted
Over 1,400 Switch games are currently discounted in the Nintendo eShop, including FIFA 23, Final Fantasy 7 and Resident Evil 4, which are each offered 50 percent cheaper. About such a discount can the Switch best-selling Farm Tycoon but only laugh wearily, because it is currently reduced by a whopping 95 percent. Instead of 19.99 euros, the switch hit only costs 0.99 euros – a real bargain.
Farm Tycoon probably managed to make its way into the eShop charts thanks to the discount. The management game is currently in 14th place there.
The first gameplay scenes from the game can be seen in the official Farm Tycoon trailer:
Switch Best Sellers: What Kind of Game is Farm Tycoon?
Farm Tycoon is a kind Hybrids of construction game and simulation. As part of the campaign, you take over the management of a dilapidated farm, which you slowly bring back into shape. How you do that is up to you. You can decide for yourself whether you want to focus on growing and selling crops when setting up your farm, or whether you only use them to feed your livestock.
Over time, you'll gain access to new building options to keep growing and optimizing your farm. You can keep an eye on profitability and production processes thanks to various overviews.
Even one euro is still too expensive for you? No problem! You can play these games on the switch completely for free:
Farm Tycoon is on sale until March 26, 2023. So if you're interested, you'd better hurry up and take a look at the Nintendo eShop as soon as possible. If you miss the discount, that's not a problem either. Farm Tycoon is often so heavily discounted that you probably won't have to wait long for the next discount campaign.