iPhone 15 with USB-C: Apple wants to keep cashing in gameandnews
The iPhone 15 will likely feature a USB-C port for the first time. But the good news has a catch: Apple is said to be planning to only allow certified third-party providers full access to USB-C. The Made For iPhone program is not to be abolished after all.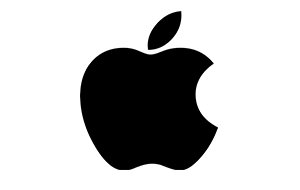 iPhone 15: USB accessories only for a fee
The European Union has declared USB-C to be the universal charging connector. From autumn 2024, many electronic devices will only be equipped with a USB port. Apple is expected to already the iPhone 15 with USB-C instead of the usual Lightning. It is expected to be released in September 2023.
So far Apple charges third-party vendors a fee, if they want certified access to selected components and technologies of the group. The Made For iPhone (MFi) program was actually assumed to be discontinued with the switch to USB-C. Now a leaker claims that Apple will continue the program anyway (source: ShrimpApplePro on Twitter).
If the forecast comes true, then Apple will for products that can be connected to the iPhone 15, require MFi certification. The supplier Foxconn is said to be already mass-producing accessories with this certification.
If third-party providers do not have an MFi certification, then Apple should Artificially limit data and charging speeds for cables. Customers should continue to look for the Made-For-iPhone logo when purchasing.
What exactly does a USB-C port offer?
Despite USB-C: Apple wants to earn money
That should work for Apple Sticking with the Made-For-iPhone program is worthwhile. While customers are free to choose any charging cable or additional accessory – as required by the EU – best performance can only be achieved when a certified product is used.
Don't want to miss any more news about technology, games and pop culture? No current tests and guides? Then follow us
Facebook
or Twitter.