Is Apple really going that far? gameandnews
The iPad Pro is Apple's most expensive tablet. Buyers in Germany have to put 1,049 euros on the table – at least. In the future, however, prices could go up significantly again. Reason should be a new component.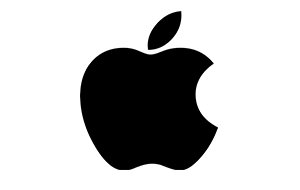 From the iPhone to the Mac to the iPad: Last year Apple raised the euro prices for a large number of products. The cult manufacturer reacted to record inflation and unfavorable exchange rates. Customers accepted this without much grumbling. But things could look different in 2023.
iPad Pro with OLED display is said to be up to 80 percent more expensive
Because the coming iPad Pro are Price increases of up to 80 percent in conversation. This emerges from supplier circles, via which the industry portal The Elec reported. The iPad Pro with an 11-inch display should then Starting at $1,500the larger model with a 12.9-inch display even costs 1,800 US dollars (via apple insiders).
It should be impossible for Apple to convert dollar prices 1:1 into euros. Means: European buyers will even have to dig even deeper into their pocketsshould these prices come true.
The reason for the rumored upward price swing: the OLED displays, which Apple is said to be building into the Pro iPads in the coming year. They should be significantly more expensive than the current screens based on LCD and mini-LED.
Industry sources split
It remains to be seen, of course, whether such a price increase will actually occur. With these prices, the new iPad Pro generation would advance into spheres in which the MacBook Pro has been at home up to now. Industry sources are said to be split. Some consider such a price increase to be realistic, while others do not.
The current iPad Pro generation in video:
iPad Pro with OLED display will be more expensive, but not by that much
Apple is known for sometimes steep price increases, but I think the 80 percent plus is exaggerated. The new iPad Pro with OLED displays are likely to be more expensive, probably by a good bit, but not by 80 percent. Hopefully.