Is Atomic Heart worth it? Game Pass shooter splits critics into two camps gameandnews
Atomic Heart is available now as a day-one release on Xbox Game Pass. However, the unusual Soviet sci-fi shooter has divided critics on its release date – for some it is a candidate for game of the year, for others a failed experiment.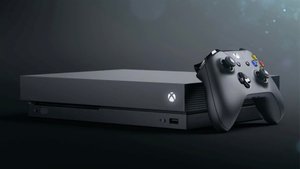 Atomic Heart: Sci-Fi Shooter Divides Critics
Atomic Heart throws you into 1955 in the Soviet Union of a parallel universe where significant scientific advances are being made to develop High-tech weapons, robots and artificial intelligence have led. However, the technological utopia is disturbed by bloodthirsty mutants and hostile androids, which you have to eliminate in the shooter as a special agent.
Check out the Atomic Heart Combat Trailer here:
The setting and gameplay reminds many critics of BioShock, but while 2K's shooter is considered a modern classic, Atomic Heart divides minds. Has on Metacritic the PS5 version currently has a rating of 75 – the game gets 90 and even 95 points from some publications, but other critics only award 40, 50 or 55 points. (Source: Metacritic)
Xbox Game Pass: Does the new shooter have too big ambitions?
A post on Reddit summarizes the ratings for Atomic Heart – upon closer inspection, it's clear that some critics consider the game to be a top-notch and exciting adventure set in an intriguing world. The look of the game and the combat system are particularly praised. Others, however, are of the opinion that the developer Mundfish simply did too much with his first game – Atomic Heart has a lot of potential, but the end result is an overloaded shooter that tries a lot but doesn't really succeed in any of it. (Source: Reddit)
Whether the shooter can ultimately convince you will mainly depend on whether the visually impressive setting and the strong shooter mechanics can distract you from some weaknesses. At the Steam Community the shooter, on the other hand, has fared much better so far – After more than 1,700 votes cast, Atomic Heart has a very positive rating. (Source: Steam)
Atomic Heart is currently at the top of the Steam charts – but a strategy highlight has also crept into the top sellers:
Don't want to miss any more news about technology, games and pop culture? No current tests and guides? Then follow us
Facebook
or Twitter.