While one e-car manufacturer in China is throwing new models onto the market after the other, people in the home country of the world's largest car manufacturer are hesitant. Japanese brands like Toyota missed the start. Away from the top dog, Honda now wants to go all out.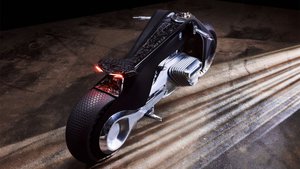 After a late e-car start: Honda spends money in abundance
$40 billion Honda wants to put in the ramp-up of its electric strategy in the coming years up to 2030. Honda boss Toshihiro Mibe made it official. Honda is supposed to use the money for the next few years put on an e-car course become, but not exclusively.
Honda primarily wants to develop its own business line, which will be responsible for the development of electric cars as well as of standalone batteries. The next step could also be to set up your own charging network based on Tesla's model of the Supercharger queue. According to Mibe, the charging infrastructure is "not where it should be for our customers" (source: Reuters).
However, the Honda boss has not yet announced any concrete plans for new electric models. Until now Honda only has one e-car at the start, the compact Honda e. Two more purely electric cars are already planned for 2024. The Prologue SUV is slated to launch in the US, as is an electric remake of the Acura ZDX. The mid-size SUV appeared under the Honda-owned Acura brand until 2013.
So far, Honda customers can only choose between different hybrid options if they don't want a pure combustion engine. Whether starting a new line of business with a new electric brand should go hand in hand is not known. It is also unclear whether part of the money has already been earmarked for the e-car cooperation with Sony.
What Japan is for combustion engines, China is becoming more and more for e-cars:
Japanese manufacturer: Combustion off is a long time coming
Even with these large investments, however, Honda will probably not get out of the combustion engine in the foreseeable future. According to Mibe, combustion engines will probably continue to be offered until at least 2040. Nevertheless, the thrust of the Japanese is already clear: "While we are moving towards CO2 neutrality, we are concentrating on that electrification and up fuel cells. Those are them two core components of future mobility."
Don't want to miss any more news about technology, games and pop culture? No current tests and guides? Then follow us
Facebook
or Twitter.