JRPG Insider Tips: 9 RPGs Fans Can't Miss in 2023 gameandnews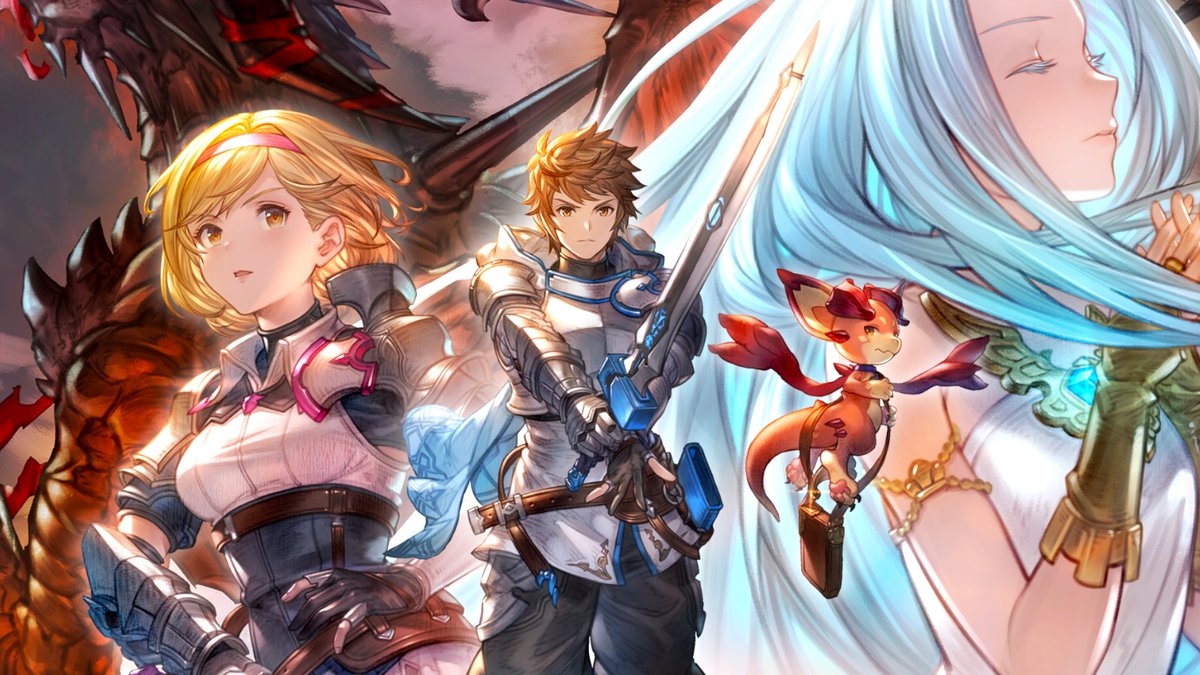 JRPG fans can look forward to numerous new role-playing games this year. These include big blockbusters like Final Fantasy 16. In this series of photos, however, we are primarily concentrating on the smaller to medium-sized JRPGs. There is something for every taste!
These are the JRPGs fans need to keep an eye on in 2023
2023 will be an exciting year for fans of Japanese RPGs! After all, Final Fantasy 16 is a real JRPG heavyweight. But that shouldn't distract from the many small role-playing gems that have already appeared in 2023 or will be on the market in the next few months. From old-school JRPG to fast-paced action RPG pretty much everything is there that makes a fan's heart happy.
Start with:
Release: Already available (PS4/PS5/XSX/Switch/Steam)
For fans of the first part, the sequel is of course a no-brainer. With Octopath Traveler 2 awaits you a classic JRPG with pixel optics. The trick: You don't experience the extensive story from one but from several perspectives.
The role-playing game was excellently received on Metacritic with 86 percent, even surpassing its popular predecessor. On Steam, the users assign even a staggering 96 percent. Or to put it another way: A must for retro fans!
Release: Already available (PS5/PS4/XSX/Steam)
This offshoot of the popular Yakuza series has finally made it to Europe! This time the role-playing game doesn't take you to modern Tokyo, but to feudal Japan.
At least that's for western fans a whole new experience! The venerable days of the samurai meet the wacky characters of the yakuza games here – quite a wild ride!
Release: March 10, 2023 (PS4/PS5/XSX/Switch/Steam)
This JRPG is especially interesting for Persona fans! In Mato Anomalies you play two protagonists, a detective and a ninja, who together try to prevent evil machinations. Each in his own way! The mix of traditional role-playing game and card battler is undoubtedly unique.
Release: March 14, 2023 (PS4/PS5/XSX/Switch/Steam)
The popular "The Legend of Heroes" series will also continue in 2023 with Trails of Azure. Who likes old school RPGs from the PSP era, who can't avoid this pearl. By the way, The Legend of Heroes: Trails to Reverie will be released in summer 2023.
Release: April 25, 2023 (PS5/PS4/Switch)
You love the chibi look and prefer to play with friends? Then you should keep an eye on Trinity Trigger. The JRPG will be released next spring for the PlayStation 4, the PlayStation 5 and the Nintendo Switch.
Release: October 6, 2023 (PS5/PS4/XSX/Steam)
Fans of Sword Art Online will also get their money's worth in 2023! Gets with Last Recollection the popular anime another video game. Look forward to an action-packed reunion with Kirito, Asuna and Alice this fall.
Release: 2023 (PS5/PS4/XSX/Switch/Steam)
Probably only old hands remember the Suikoden series. Eiyuden Chronicle: Hundred Heroes is the brand's spiritual reboot. So JRPG fans can look forward to a world-spanning story and hire many heroes to collect.
Incidentally, the extensive prologue Eiyuden Chronicle: Rising has been available for all common consoles since summer 2022.
Release: 2023 (PS4/PS5/XSX/Switch/Steam)
Speaking of Suikoden: A remaster bundle of the first two Suikoden parts will also be released this year. This is especially worthwhile for the second part, which is generally considered one of the best JRPGs of all time is traded. Perfect for newcomers!
Release: 2023 (PS5/PS4/Steam)
After several postponements, Granblue Fantasy: Relink should finally be released this year. The action role-playing game is already in place in development for over six years. If you want to sweeten the waiting time until the release a bit, you can watch the anime that goes with it.