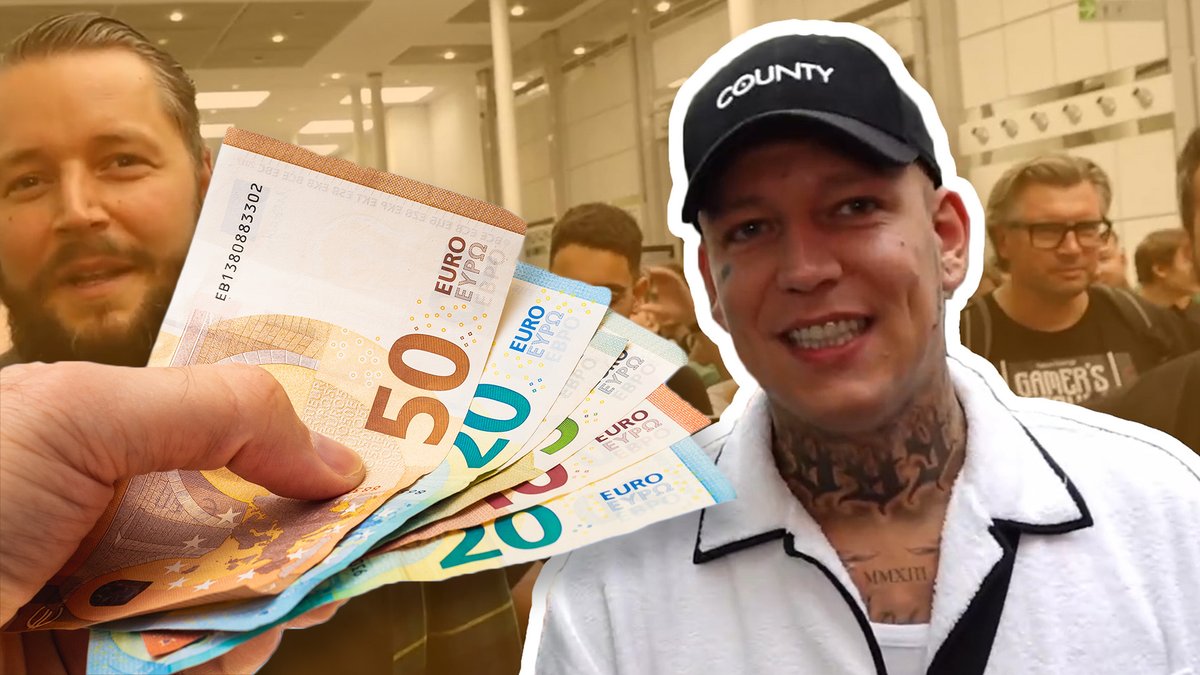 Twitch star Trymacs and seven of his streamer friends are currently facing a very special challenge: They don't want to eat anything for seven days and broadcast the whole thing live. Colleague MontanaBlack also stopped by during the event and gave LetsHugo a little tip in the stream that he could use to further increase his Twitch donations. Just a joke at the end?
Languages:German English
release:06/06/2011
MontanaBlack gives a tip to get more donations
MontanaBlack is a real Twitch expert. The influencer is one of the most successful German Twitch streamers and earns a living with subscriptions and donations from its viewers.
When Monte visited Trymacs and some of his streamer buddies as part of the ongoing no-food challenge, he gave Twitch streamer LetsHugo a hopefully not-so-serious tip, with which he can further increase the number of his donations. Namely, when LetsHugo received a tip from a viewer and wanted to act on it, Monte stopped him and commented as follows:
"Don't say thank you, then they'll do more. (…) Then they think, 'Hey, didn't he see? Then I'll do it again.' (…) Simply ignore. Ignore it and more will come in."
You can watch the relevant excerpt on TikTok:
Post FIFA Stage: Monte now opens CS:GO crates
At the moment, CS:GO seems to have cast a spell on MontanaBlack – or at least it did opening the weapon crates in the game, who have skins ready for the guns. For hours Monte opens one box after the other and hopes for the big hit.
How do streamers on Twitch actually make their money? We'll tell you:
In the game itself, however, the successful streamer is not on the road. He only seems interested in the weapon skins. They can be sold directly on the Steam community market.
However, we doubt that MontanaBlack will open the boxes in hopes of making a decent buck. It's probably all about the thrill – and the fact that his viewers can also get along with the excitement during this time should also play a major role.