X-Files fans can look forward to another return of the cult series from the '90s. Black Panther director Brian Coogler is said to be developing it, as original series creator Chris Carter has just leaked. Whether Fox Mulder and Dana Scully will be there remains to be seen.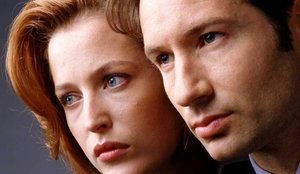 X-Files: New comeback of the X-Files planned
X-Files creator Chris Carter has confirmed in an interview that Ryan Coogler revitalize the format becomes. Coogler has previously been responsible for Black Panther and Fruitvale Station, among others. According to Carter, Coogler will "refresh the series with a really diverse cast," as he revealed in time for The X-Files' 30th anniversary. CBC).
Further information has not yet been made public. The only thing that is certain is that there will be a reboot. It will be the second comeback for the X-Files, having filmed two revival seasons starting in 2016 starring original actors David Duchovny and Gillian Anderson. However, the new edition was not well received by the fans, nor were the two X-Files films that have appeared in the meantime.
It is unclear, among other things, whether the two actors again as Agent Fox Mulder and Agent Dana Scully will be in front of the camera. It is also not yet known when the new edition of the X-Files will be broadcast. Broadcasting on Disney+ and Hulu would be conceivable, since the production company 20th Television now belongs to Walt Disney.
This is what the Disney+ streaming service offers for series fans:
The X-Files: Pioneer of the Mystery Genre
The X-Files is said to be a real pioneer of today's mystery genre. The series combined elements from Science fiction, fantasy and horror and packed them into exciting stories about extraterrestrial life. In its original format, The X-Files ran for nine seasons with a total of 202 episodes from 1993 to 2002.
Don't want to miss any more news about technology, games and pop culture? No current tests and guides? Then follow us
Facebook
or Twitter.