Legendary iPhone gets a second chance gameandnews
Shortly before Christmas last year, we got the bad news: There shouldn't be a successor to the still current and once legendary iPhone SE in the future. Now Apple has probably changed its mind and is starting all over again.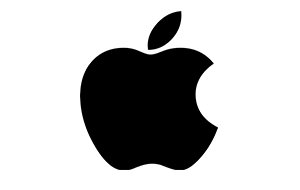 Apple insider Ming-Chi Kuo had bad news for the Apple community just before the end of the year. According to its generally credible sources, Apple is no longer planning a new fourth-generation iPhone SE, at least such a project would have to be paused indefinitely. Apple therefore lost faith in the success of such a model. The iPhone SE was once very popular and was particularly popular with fans of smaller cell phones. A true legend for quite a few loyal fans. But the current model is then probably too old-fashioned.
Apple is still developing an iPhone SE 4
But now Kuo has come back and revised his statement at the time, because Apple has it work resumed (Source: MacRumors). But it is not just a mere continuation of the development work, Kuo speaks of a "restart". The focus of the work is an iPhone model with an OLED display (6.1 inches) and Apple's own 5G modem, which is under development.
The current iPhone SE only appeared last year, but even then it seemed out of date:
The expert compares the new iPhone SE 4 with a regular iPhone 14. This fuels the hope that Apple might also adopt the basic design of the model. Previously, there were suspicions that the original iPhone SE 4 would resemble an older iPhone XR. This also has a 6.1-inch display, but not with an OLED screen and with more curves and fewer edges. Speaking of which: display experts Ross Young follows up and reports that the Chinese supplier BOE is said to have been awarded the contract for the display production of the new iPhone SE 4. BOE is already producing some of the displays for the iPhone 14.
Release date remains in the dark
Kuo made no statement regarding a new release date. But before March 2024 you shouldn't count on it, based on the original plans of an iPhone SE successor. Our assessment: Due to the resulting delay, we wouldn't be surprised if it were to be released on the market much later. After all, the iPhone SE still has a future.
Don't want to miss any more news about technology, games and pop culture? No current tests and guides? Then follow us
Facebook
or Twitter.