Doom returns to smartphones: Bethesda has announced the mobile game Mighty Doom, which will be released for Android and iOS. It's not a classic first-person shooter like the original, instead expect a top-down arcade shooter with expensive microtransactions.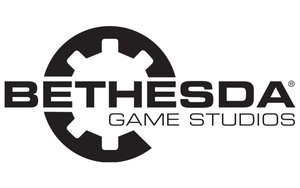 Mighty Doom announced for Android and iOS
30 years after the first Doom for PCs, the series once again makes the leap to smartphones. Bethesda has partnered with Alpha Dog Games to bring the new Mighty Doom for Android phones and iPhones to publish. Interested parties can register now, the spin-off is scheduled to officially appear on March 21st. Anyone who registers will receive a free Mini Slayer Pack (source: bethesda).
Unlike the original, Mighty Doom isn't a first-person shooter, it's a Top-down arcade shooter with rogue-lite elements. However, demon hordes must also be hunted down in Mighty Dooom. Expect a large arsenal of weapons and unlockable skills. Alpha Dog Games has opted for a comic look for the graphics. The game is intended for people over the age of 16.
It is already clear that mobile gamers have to reckon with advertising. Microtransactions are also planned. How high these are is already known from a pre-release version: Up to around 115 euros should put players on the table (Source: Doom Wiki).
The trailer offers a first impression of Mighty Doom:
Mighty Doom similar to Archero
The first testers of the Doom spin-off are a few Parallels to the game Archero noticed that was launched in 2019. However, Alpha Dog Games was not involved in the development of Archero.
Mighty Doom is already standing since April 2021 as a preliminary version available. Users in Canada and New Zealand have had the opportunity to test the game for some time.
Don't want to miss any more news about technology, games and pop culture? No current tests and guides? Then follow us
Facebook
or Twitter.