Mac users prick up their ears: free alternative to the 60-euro app gameandnews
Artificial intelligence is not only writing texts these days, but has been used in image processing for some time. Anyone who has been eyeing the well-known Pixelmator for the Mac until now can now save the expense of almost 60 euros.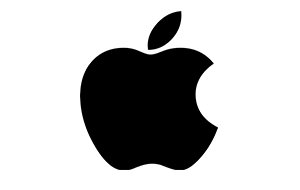 Pixelmator is great software and actually not too expensive at currently just under 60 euros (see the Mac App Store). Who, however, only the so-called Super resolution function required, can save themselves the expense thanks to a freeware alternative.
Free Mac app for AI augmentation
"Upscalo" is for the Mac for free and does what the Super Resolution function in Pixelmator can do. Small template images are upscaled using machine learning algorithms, and in the best possible quality (source: Upscalo).
In contrast to normal interpolation, the Sharpness largely preserved. In practice, of course, this sometimes works better, sometimes worse, but is still vastly superior to previous technology.
"Upscalo" is currently still in the early stages of development and is functioning currently more like a kind of magnifying glass, because the smaller image is simply scaled up to 2,048 pixels and placed next to it. The following video by developer Morten Just demonstrates how "Upscalo" works in practice – be sure to check it out before downloading it:
Upsalo Download Options
The download is free and can be made here. If you want to give the developer some information about the expected use for his work, use alternatively this entry page for the free download. "Upscalo" is currently in Version 0.18 Note that the compressed download takes up just over 230 MB.
Already knew? With the latest version of the Mac operating system, you can use your iPhone as a webcam:
Don't want to miss any more news about technology, games and pop culture? No current tests and guides? Then follow us
Facebook
or Twitter.