Made in Germany: E-motorcycles have never been so beautiful gameandnews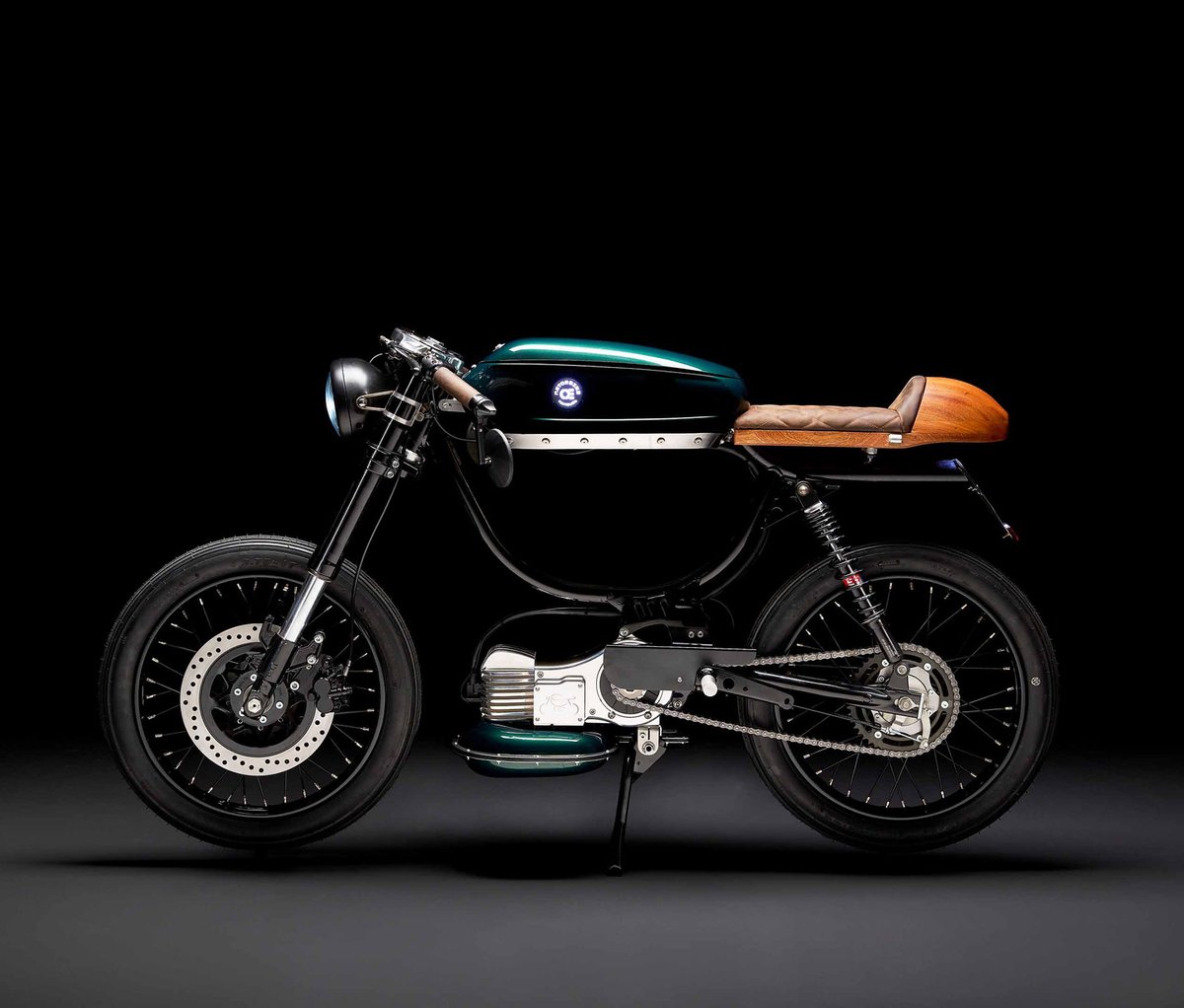 Café racers have been experiencing a new upswing for several years. Two Hamburg engineers have recognized this trend and are now converting old motorcycles. The result is not only visually impressive, the Metorbike is perfect for the metropolis: It can be driven with a car driver's license and is completely electric.
Sound despite electro: Café Racer rethought
The Metorbikes of the inventors Michael Szpitalny and Marvin Rau are fast with their 50 kilometers per hour not, but the 50 cubic centimeters with 9.5 hp are just right for the city. An ingenious side effect: The e-moped not only remains light at less than 75 kilograms, it can be used like a scooter with a category B driver's license be driven. According to the manufacturer on Instagram, another 125cc model that can be driven with the B196 extension is already being planned.
Overall, you come by bike 50 kilometers far – that's enough for the way to work or to the lake, the Metorbike is less suitable for extended excursions. After all, the batteries with a capacity of 1.6 kilowatt hours can be removed, so charging shouldn't be a problem even without a wall box.
If you are bothered by the lack of sound, the Hamburgers have forestalled you: An active sound system with speakers simulates up to 6 different engine types. The developers have even thought of acceleration and switching processes.
A real eye-catcher: E-moped in a noble guise
But the main argument for the Metorbike is the look. The e-moped looks classy – perhaps also because the makers aren't reinventing the wheel, but following on from the classics of two-wheeler history. Big brands haven't been able to do that until now. The inventors borrowed the frame and swing arm from an old Puch moped. The original is from the 70s. If you recognize the fork, you probably last saw it on a 125 Aprilia. The bench is made of solid wood, the seat is made of leather. Both can be fully customized and is made by hand.
New components of the e-moped apart from the tires are made from sustainable raw materials in this country, so it is real German engineering – literally from grandfather's workshop. The current contingent is currently only 50 pieces at 7,749 euros each. The light motorcycles can also be leased for 115 euros per month.
The first Harley Davidson e-bike is also reminiscent of times past: