MediaMarkt is selling a brand new Xiaomi phone that doesn't even exist yet gameandnews
Xiaomi will be presenting new mid-range smartphones in the near future, which should have a good price-performance ratio. Even before the manufacturer has even dropped the covers, MediaMarkt is already selling the new smartphone, revealing all the details in advance.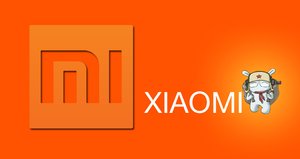 MediaMarkt sells Xiaomi Redmi Note 12 Pro+
Since Xiaomi introduced the Redmi Note 12 series in China, we're basically waiting for the unveiling in Germany. It has long been speculated that this will not last much longer. MediaMarkt probably doesn't have time to wait, because that's where the top model will be Redmi Note 12 Pro+ already sold for 499 euros (look at MediaMarkt). Saturn also lists the smartphone (see Saturn). had discovered Roland Quandt the cell phones there.
This is very unfortunate for Xiaomi, because the retailers reveal not only the price but also the equipment with the 256 GB of internal memory, 8 GB of RAM, the 200 MP main camera5,000 mAh battery with 120 watt fast charging and the MediaTek Dimensity 1080 as a processor.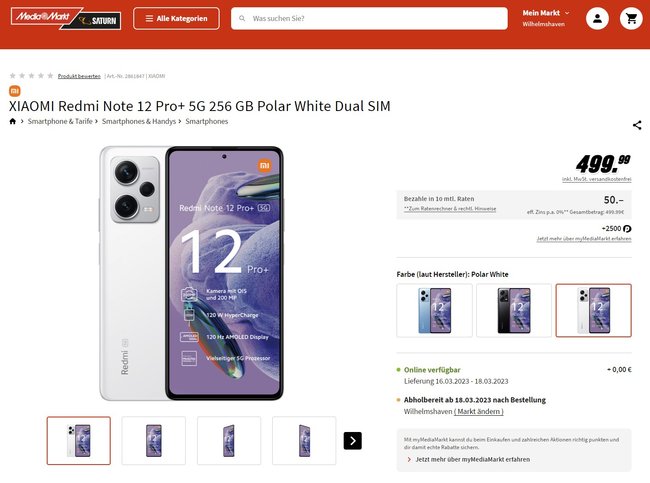 Even the scope of delivery is mentioned and there is good news. Xiaomi continues to include a 120-watt fast charging power supply, so that you can really use the full loading speed directly without additional costs. Between March 16th and 18th, the new Xiaomi phones should be delivered. The official announcement should therefore take place shortly. If you don't want to wait, you can strike immediately.
The video shows the highlights of the Redmi Note 12 Pro+:
Xiaomi Redmi Note 12 Pro+ only with Android 12
MediaMarkt also revealed a disadvantage of the Redmi Note 12 Pro+. The brand new Xiaomi phone may appear with the latest MIUI 14 interface, but it only runs with the outdated Android 12 version. Why Xiaomi doesn't install Android 13 directly while Android 14 is already around the corner remains a mystery. In any case, the update policy of the Chinese group is not optimal in the mid-range segment. Manufacturers like Samsung do it much better. Purely in terms of hardware, the Xiaomi cell phone is certainly a solid choice for the price.
Don't want to miss any more news about technology, games and pop culture? No current tests and guides? Then follow us
Facebook
or Twitter.