MediaMarkt is selling Xiaomi's top smartphone with a 12 GB tariff gameandnews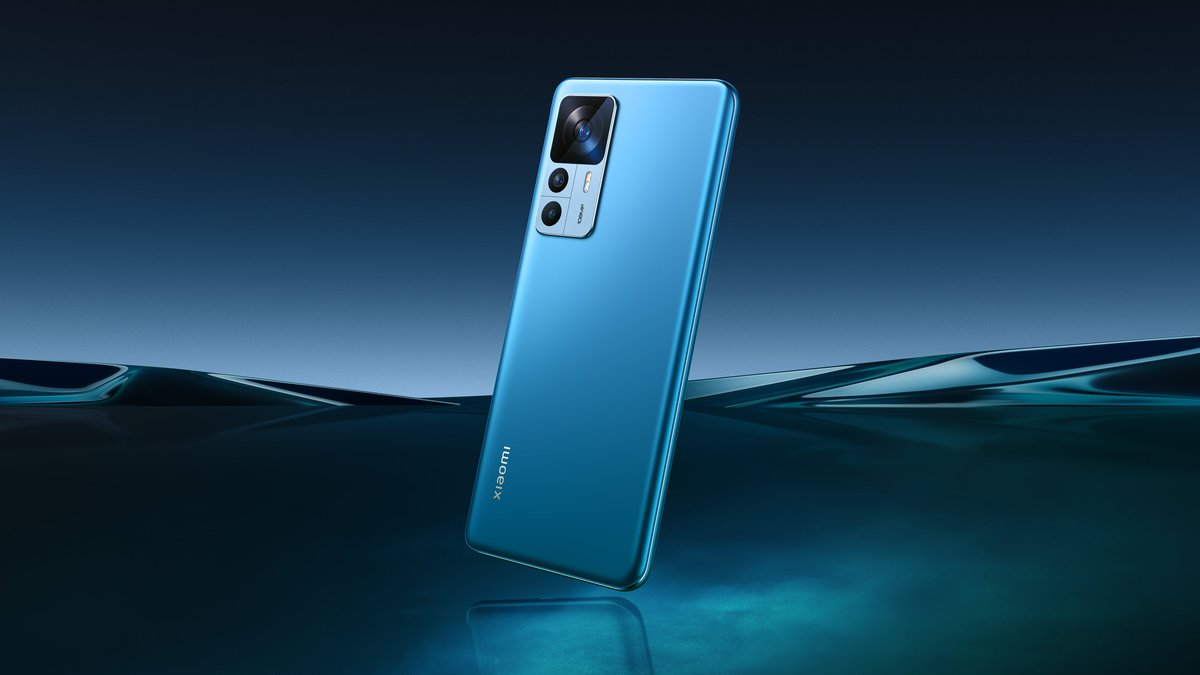 The Xiaomi 12T including an all-network flat rate and 12 GB of data volume is currently available in the MediaMarkt tariff world for less than 15 euros per month. So you get the flagship smartphone with a contract cheaper than without. We have calculated all the costs and revealed why you should strike.
MediaMarkt tariff world: Xiaomi 12T at a bargain price
The Xiaomi 13 is not yet on the market, so the prices for the predecessor, which is still very strong, are already falling. You can do that Xiaomi 12T with 256 GB memory including Allnet and SMS flat rate as well as 12GB data volume in o2-Mains now in the MediaMarkt Tariff world for only 14.99 euros fetch a month. There is a one-time additional payment of 33 euros, a connection price of 39.99 euros and 4.95 euros for shipping. This is an extremely low price for the top smartphone, as our calculation below proves. If you are interested, you should be quick, because there are only a few devices left in stock.
Tariff details at a glance
Network: o2
Tariff: Freenet green LTE
12GB LTE-Data volume (max. 50 MBit/s)
Allnet and SMS flat rate
EU roaming included
24 months minimum term, 1 month notice period
Xiaomi 12T with a contract in the o2 network: That's why the offer is worth it
The costs of the tariff bundle at a glance
Basic charge (monthly)
14.99 euros
additional payment (once, at the beginning of the contract)
33 euros
connection fee (once, at the beginning of the contract)
39.99 euros
Shipping (once)
4.95 euros
Total cost after 24 months
(in the event of termination at the end of the minimum contract period,
monthly and one-off costs added)
437.70 euros
device value
(current online best price according to idealo.de)
469 euros
effective cost tariff
(total costs minus device values)
-31.30 euros
Effective cost tariff per month
-1.30 euros
View offer
According to the idealo price comparison, the Xiaomi 12T currently costs at least 469 euros including shipping. With a contract with MediaMarkt, you pay a total of 437.70 euros after a minimum term of 24 months, i.e. less. Even if you don't need the 12 GB tariff and only want the Xiaomi flagship, the offer is worth it.
Tip: Cancel the tariff in good time at the end of the minimum contract period, only then will the low price also work out. But don't worry, if you forget that, the contract will not be extended by another year, but can be terminated monthly since the beginning of 2022.
Xiaomi 12T: what can the high-end cell phone do?
highlight of Xiaomi 12T is certainly the 6.73-inchAMOLED displaythe pictures with fast 120Hz repeated and resolved in WQHD+. With the 108 MP main camera 4K videos can be recorded on the back. In addition, the high-end device has an 8 MP ultra wide-angle, 2 MP macro and 20 MP selfie camera. The inner workings also make a lot: The Xiaomi 12T relies on the powerful MediaTek Dimensity 8100 Ultra processor, 8 GB RAM and 256 GB internal storage. The mobile phone charges from zero to one hundred in lightning-fast 18 minutes, wirelessly if desired.
Don't want to miss any more news about technology, games and pop culture? No current tests and guides? Then follow us
Facebook
or Twitter.