MediaMarkt sells small Apple computers at insane prices gameandnews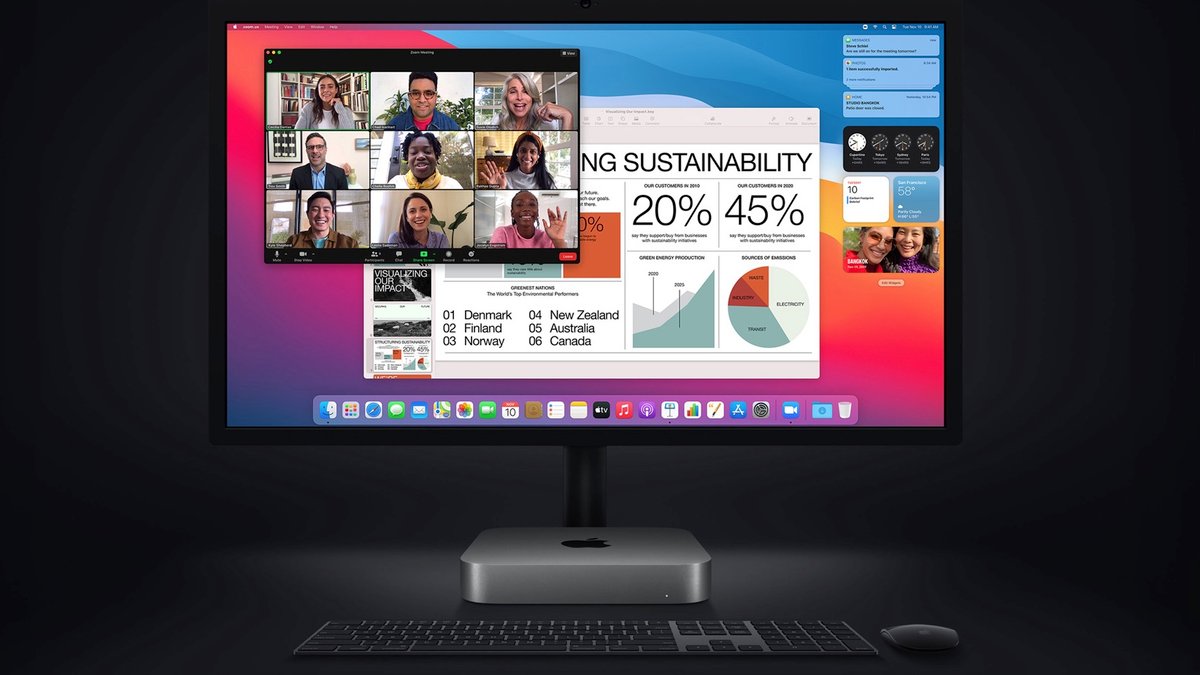 The Mac mini with M1 processor is a small performance rocket. At MediaMarkt, the chic Apple computer is now available at a particularly low price.
Updated March 14, 2023: At MediaMarkt there is the Mac mini with M1 chip with 8 GB of RAM and 256 GB of storage for EUR 529.99 (view at MediaMarkt). Apple computers have never been cheaper.
Original article:
Mac mini available cheaper on eBay with coupon
With the new M1 chip, the Mac mini has become a small performance rocket that easily beats even full-fledged desktop computers. So Apple's switch to its own processors has paid off. If you are looking for a Mac mini with an M1 processor, you can now hit eBay. The chic Apple computer is currently available there in the basic version with 8 GB RAM and 512 GB storage for 888.40 euros if you enter the coupon "PSUPERTECH20" during the checkout process. The device is sold by MediaMarkt, there are no shipping costs.
Apple itself charges 1,003.05 euros for the Mac mini with M1 processor and 512 GB – so you can save a lot. And a look at the street price also reveals that MediaMarkt's offer on eBay is the current best price.
The new features in macOS Big Sur:
For whom is the Mac mini with M1 processor worthwhile?
The purchase is worthwhile for anyone who already owns a keyboard, a mouse and a display and is looking for a cheap entry into the world of Apple's macOS with the Mac mini. In terms of performance, the model with the M1 processor leaves nothing to be desired, as various comparison tests show. Apple's own processors are far superior to most Intel chips and consume significantly less energy with better performance. The fan only turns on in the rarest of cases, so you can work in peace.
Thanks to Apple's translation software Rosetta 2, the majority of all programs should run smoothly on the Mac mini with M1 processor if they have not already been adapted to the chip. However, it is no longer possible to expand the working memory independently with this model. If you value this, you have to go for the Intel version.