Microsoft now knows one of the biggest PlayStation secrets gameandnews
Microsoft is doing everything it can to bring the acquisition of Activision Blizzard on the stage. Sony, on the other hand, is trying to thwart the deal by any means necessary. However, a judge has now ruled that the PlayStation maker must tell Microsoft a big secret.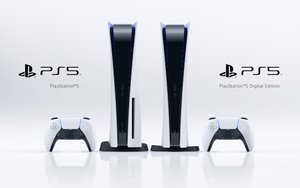 Dispute over Activision Blizzard: judge gives Sony a slap
Microsoft and Sony continue to wrestle Future of Activision Blizzard. While the Xbox maker wants to grab games like Call of Duty and Diablo, the competition from PlayStation is doing everything it can to prevent that.
However, a judge from the American competition authority FTC has now dismissed some of Sony's objections. This gives Microsoft access to some important documents that the PlayStation manufacturer would have preferred to keep it under wraps. Information about the greatest strength of the PlayStation is particularly interesting here: the exclusive games.
According to the FTC report, "The nature and scope of Sony's content licensing agreements are relevant to those raised in the complaint Exclusivity Agreements between video game console developers and video game developers and publishers" (source: FTC).
The biggest deal in video game history explained for you:
Sony pays to weaken Xbox
In plain English, that means Microsoft can now figure out how much Sony paid for exclusive games on the PlayStation. In the same way, the publisher has to reveal what he is offering developers in return for games not to end up in Xbox Game Pass. Info is limited to all deals made since January 2019 thanks to a partial win by Sony.
In the context of the ongoing disputes, these numbers should then also come to light for us. Then we finally know how much Sony is willing to give to make Xbox gamers miss out on new gaming hits. The prerequisite is, of course, that Microsoft has any interest in digging up Sony's corpses.
Exclusive games have been for Sony for a long time a sore point. Most recently, the publisher even threatened that games like The Last of Us and God of War could be in danger if CoD no longer appears on the PlayStation.