An era is ending with Xbox Game Pass – Microsoft is discontinuing the trial offer for new customers. Instead of paying just one euro in the first month, gamers have to shell out the full price straight away. After all, Xbox offers other discounts.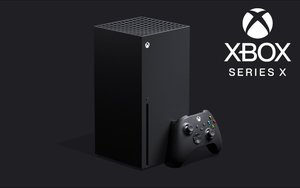 For years, Microsoft has made the Xbox Game Pass palatable to new customers with an attractive savings offer: Access to the game library cost only 1 euro in the first month. However, it has now been omitted because Microsoft has canceled the entry-level deal.
Xbox Game Pass: savings offer is no longer available
From now on, Xbox Game Pass is only available to new and existing customers as a full-price offer – Game Pass Ultimate costs EUR 12.99 per month, while the platform-limited Game Pass PC and Game Pass console each cost EUR 9.99 hit. For that you get Access to a rotating library of hundreds of games, which you can gamble as long as they are available in subscription. With Game Pass Ultimate, you can even play a selection of them on mobile devices thanks to cloud gaming.
Kari Perez, Head of Global Communications at Xbox, has confirmed the discontinuation of the entry-level offer for the Game Pass, although other offers will be made available in the future. However, Perez was unable to provide any further details. (Source: TheVerge)
In our video we compare the advantages and disadvantages of Game Pass, PS Plus and Nintendo Switch Online for you:
When is the new Xbox Game Pass coming to Germany?
While Microsoft is taking a game pass offer off the market with the 1-euro trial month, another is just being set up. With Xbox Game Pass Friends & Family, the company offers a subscription that can be shared by up to 5 people. currently is however, the service is not yet officially available in many regions – in Europe, the offer is currently only available in Ireland. There Xbox Game Pass Friends & Family costs 21.99 euros per month.
The Xbox Game Pass just got new competition – from Amazon:
Don't want to miss any more news about technology, games and pop culture? No current tests and guides? Then follow us
Facebook
or Twitter.