More popular than Samsung and Apple: Inexpensive Google cell phone conquers Amazon gameandnews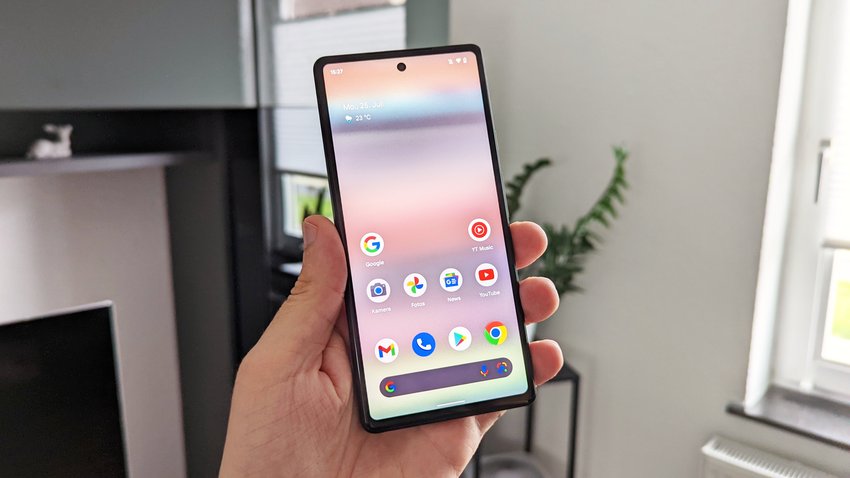 ---
Although Google is far from one of the largest smartphone manufacturers in the world, the company has achieved some respectable successes, especially in the last few months. Currently, a cheap but fairly good Google phone is more popular on Amazon than any other smartphone.
Google Pixel 6a conquers Amazon bestsellers
Since Google has been developing most of its smartphones itself and using its own processor, things have been going much better for the company in the mobile phone market. Finally, Google can implement the unique software features that no other manufacturer has on it. The cheap Pixel 6a in particular is very popular and is currently at Amazon #1 among smartphone bestsellers (view at Amazon). There, the mobile phone is displacing well-known models from Samsung and Apple.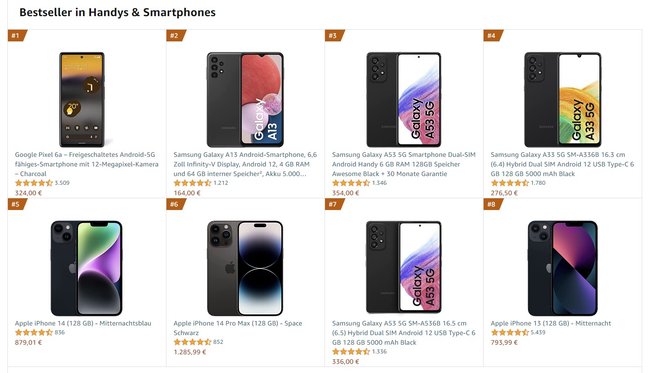 With 4.4 out of 5 stars the Pixel 6a is very well received at Amazon. Although it's a relatively cheap phone at just over 300 euros, you still get the same processor as in the Pixel 6 Pro, an excellent camera, long battery life, unique software features, a waterproof housing and a long update guarantee. The only downside is the 60Hz display, as I found in the review. But you can also ignore that because you get a very good cell phone at a fair price.
We compared the Google Pixel 6a to the Pixel 6:
Google Pixel 6a significantly reduced in price
When the Pixel 6a came on the market, Google charged 459 euros for it. The price has now dropped significantly. We are currently at just over 300 euros. This is a very fair price for the equipment offered. When the Pixel 7a is introduced, the price should drop even further. Then this Google phone would be a really strong insider tip for everyone who wants a good Android phone at an affordable price.