Mortal Kombat 12 is coming in 2023, but fans are asking for a different game gameandnews
In a side note, Warner Bros. has confirmed the release of Mortal Kombat 12 for 2023. In this article we explain why this announcement disappoints many fans.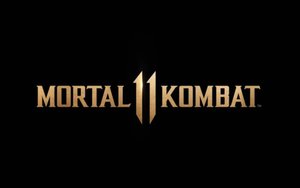 Languages:German English
release:04/23/2019
Platforms:Windows PC, Xbox One, PlayStation 4, Nintendo Switch
Mortal Kombat 12: Announcement came too early
At Sony's recent State of Play event, publisher Warner Bros. gave a detailed presentation of the new DC game Suicide Squad: Kill the Justice League. At the same time, however, Mortal Kombat 12 confirmed for release this year. Very profane in a subordinate clause.
Apparently, this announcement was a bit prematurebecause shortly after that, Mortal Kombat co-creator Ed Boon tweeted:
The sarcastic tweet mainly refers to the community reactions on the net. Because many fans had hoped for an announcement of Injustice 3. The superhero series is also being developed by Netherrealm Studios.
Due to the premature announcement of Mortal Kombat 12, it is now clear that DC fans are still have to wait quite a while for the next part.
It is not yet clear when exactly Mortal Kombat 12 will be released this year. There is also no trailer yet or any visual material, because as I said: Boon and his team actually wanted to unveil the beat 'em up themselves at a later point in time.
Mortal Kombat is more successful than ever
Mortal Kombat 11 was first released in 2019 for the then generation of consoles and was very well received by the international trade press: The Ultimate Edition holds one for example Meta score of 90 percent.
The brutal fighting game was also a huge commercial success! This is how Mortal Kombat 11 sold overall more than 15 million times (as of 2022).
The extreme violence of the game also caused one or the other negative article. Here's how the website release Kotaku 2019 a reportwho described as a developer suffered from massive nightmares due to the game's violent scenes.