Music while running and traveling gameandnews
They are compact, durable, robust and easy to use: MP3 players have a number of advantages over smartphones, which is why buying them can still be worthwhile today. We introduce you to the best models from Sony, Sandisc, Intenso and Mighty Audio.
Buying an MP3 player: Is it still worth it?
With the end of production of the iPod touch in 2022, a historic era came to an end at Apple. The product category of portable MP3 players is past its peak, but it's still relevant. Although smartphones have long been able to take over the main task of "playing music", they do not offer the special ones overall Advantagesthat MP3 players bring with them:
Price-performance: Most models cost significantly less than any smartphone. Exceptions are high-end, high-resolution players aimed at audiophiles.
Space-saving and robust: Many MP3 players are extremely compact and stable, some have a clip for attaching to clothing.
Battery life: Despite their small size, MP3 players are usually very durable and can last for several days on one charge.
Service: You have to look at smartphones in order to be able to use them comprehensively. Many MP3 players, on the other hand, offer real buttons that you can feel and press without looking.
So it still makes sense to buy an MP3 player. Be it for sports, where the huge cell phone only gets in the way. Or a hike where you deliberately avoid social media – but not your favorite songs.
MP3 players: Our 4 recommendations
Sony Walkman
I've had one at home for a few weeks Sony NW-E393 a place in the drawer – and is always taken along to "outside operations". It is a slightly older model that will no longer rip anyone off their stool with only 4 GB of memory, a micro-USB port and a low-resolution mini-display.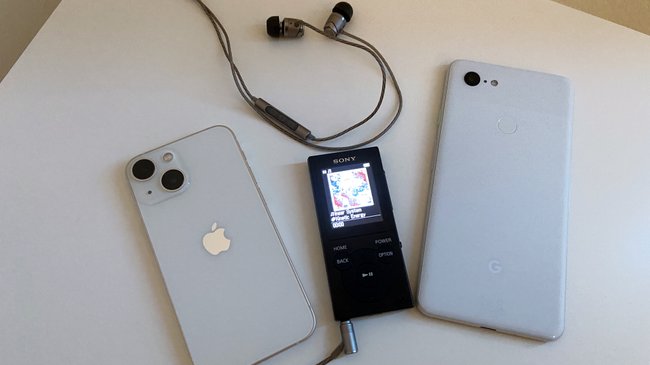 My iPhone 13 mini is more powerful in every respect and also extremely compact for a smartphone – but sometimes I prefer to take the Sony Walkman with me. It has two major benefits for me: On the one hand, there are situations in which I know in advance that I will only be there for a certain period of time want to listen to music on the go and nothing else (e.g. getting bread rolls at the weekend) – the Walkman is enough for me. Second, I absolutely have to don't watch out for him – if he should fly in a high arc on the road while running, he will probably survive with a few scratches and keep running forever. The iPhone doesn't stand a chance – despite the protective cover. The same applies to the intuitive operation: all functions can be accessed via the buttons on the front and on the side – this also works without looking.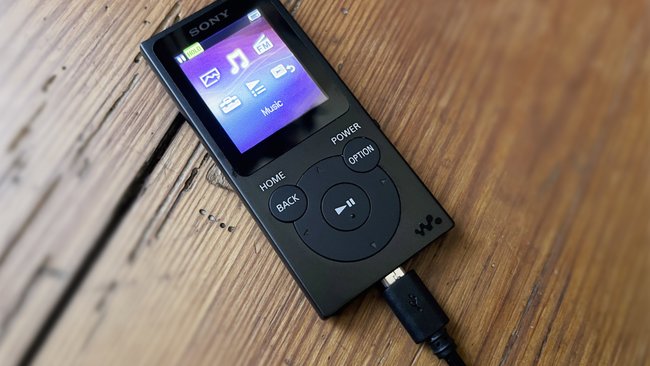 Since the NW-E393 model is hard to come by in stores, it's best to take a look at the Sony NW-E394 (view at Amazon). This has at least 8 GB of storage space and is otherwise identical in construction to the Walkman that I like to use. I recommend the Soundmagic E11C (see Amazon) for the right in-ear headphones, which sound wonderfully neutral and natural.
Advantages:
compact and light (approx. 39 g)
simple and safe operation
good battery life
Disadvantages:
A notice:
If it can cost a little more, Sony has many other Walkman models in its range, such as the recently introduced NW-A306 for 399 euros (
watch at Sony
). This luxury audio player supports Bluetooth, high-resolution playback and WiFi.
Sandisk clip
The Sandisk brand is well known for SD cards and enjoys a good reputation. The MP3 player Sandisk Clip Jam (view at Amazon) comes with a bracket equipped on the back so that it can be attached to a sports outfit. It is available in 5 color variants and can always be obtained relatively inexpensively. The internal memory is only 8 GB, but it can be expanded cheaply with a memory card (see Amazon). The display is pretty small at just 1 inch in diameter.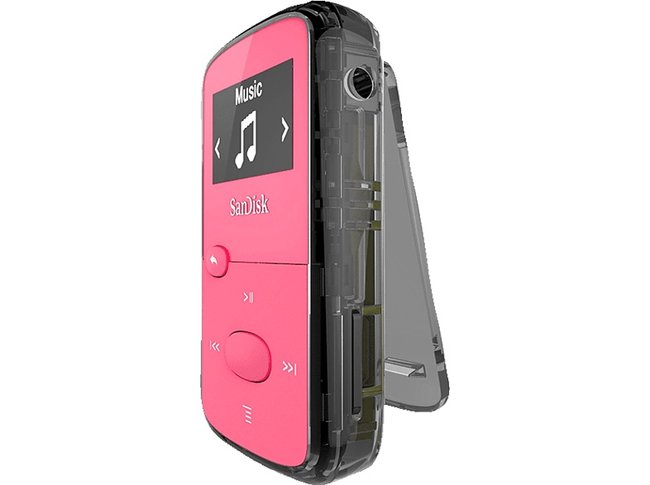 Advantages:
compact and light (approx. 23 g)

Storage expandable via microSD card

practical clip
Disadvantages:
no bluetooth
very small OLED display (1 inch)
The more expensive one is better equipped Sandisk Clip Sport Plus (View at MediaMarkt): This model supports Bluetooth and has 32 GB of internal memory. The display is slightly larger at 1.44 inches diagonally.
Intenso Music Walker
which year do we have? The Intenso Music Walker (see on Amazon) looks like an artifact from the noughties – which also makes it somehow charming. The MP3 player in retro look is structured like a USB stick: remove the cover, plug it into the computer, transfer music.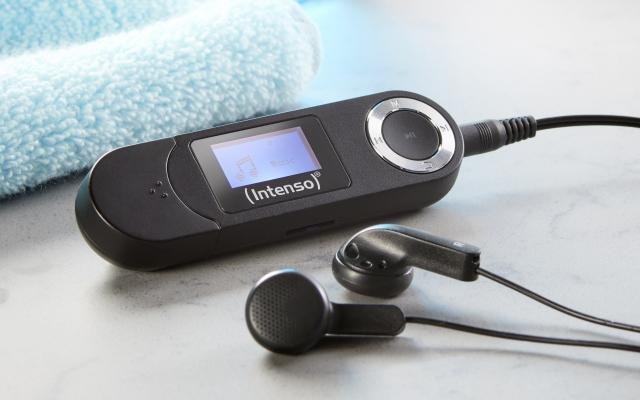 As was once the case with many gadgets, the Battery (AAA, included) replace it with a new one at any time. An included microSD card with a capacity of 16 GB serves as storage. That's enough for over 2,000 songs.
Advantages:
slim and light (approx. 22 g)

Battery replaceable

practical stick construction
Disadvantages:
no bluetooth
tiny LCD display
mighty vibe
At the mighty vibe (view at Amazon) Strictly speaking, it is not an MP3 player. According to the manufacturer, the tiny gadget plays "Spotify and Amazon Music playlists without a smartphone, screen or internet connection". The appropriate mobile phone app "Mighty Audio" is therefore required to fill it with music (free for Android and iOS). There is space for around 1,000 songs (8 GB) – which is reasonable considering the short battery life of 5 hours. The Mighty Vibe can be per clip attach to clothing and is waterproof (IPX4).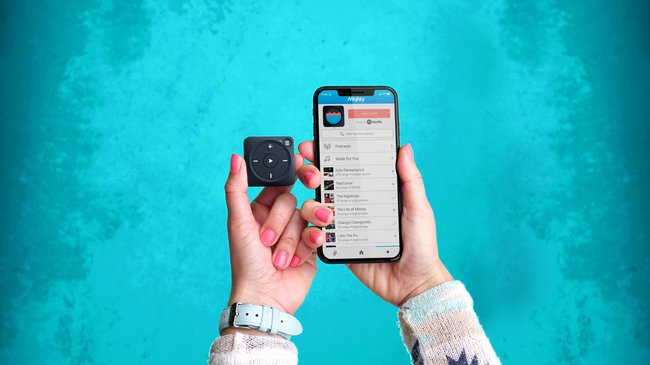 Headphones can be connected either via Bluetooth or jack socket (3.5 mm). However, the special concept severely narrows the circle of potential customers: If you don't have a Spotify Premium or Amazon Prime subscription, you don't need to watch the Mighty Vibe, because ripped MP3 files can be used not copy to the player. Nevertheless: An interesting alternative for the no longer available iPod shuffle (4th generation) from Apple, which may have served as a design inspiration here.
Advantages:
tiny and light (approx. 20 g)

supports playlists from Spotify and Amazon Music

practical clip
Disadvantages:
Battery life only 5 hours

no screen

requires a Spotify or Amazon subscription
Don't want to miss any more news about technology, games and pop culture? No current tests and guides? Then follow us
Facebook
or Twitter.