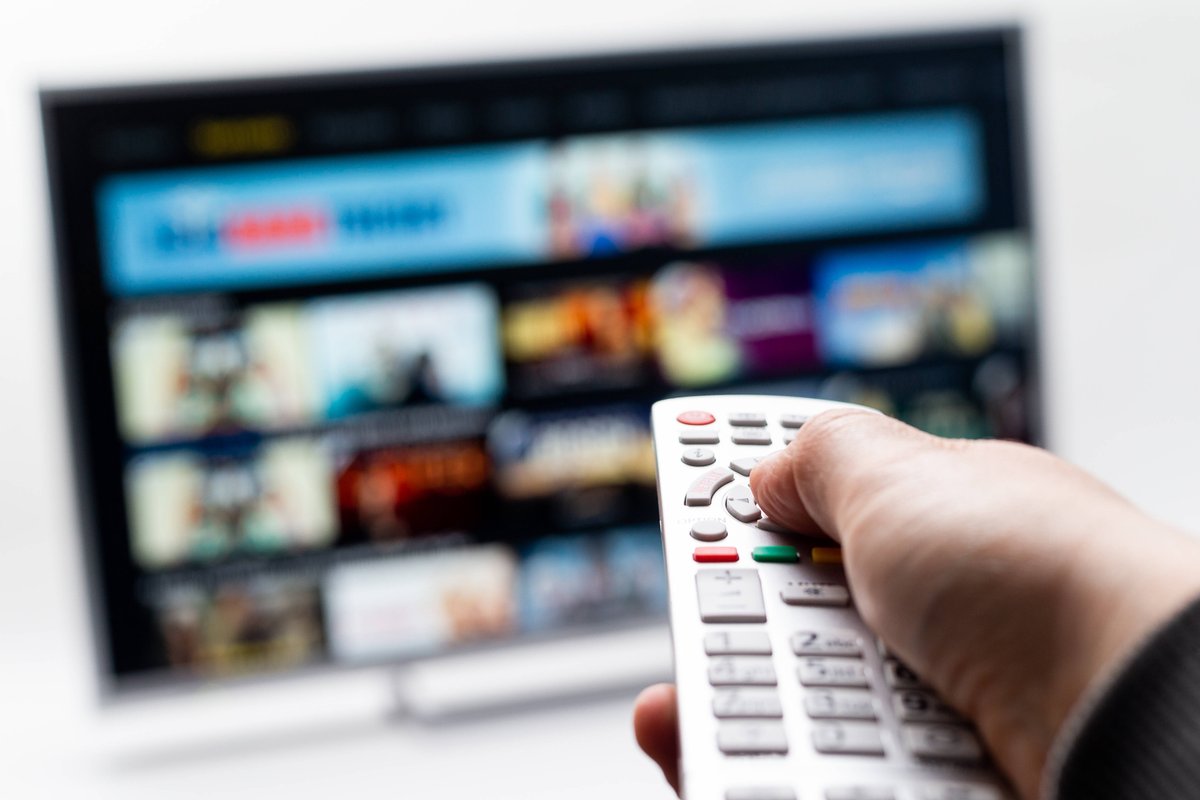 Netflix, Amazon Prime Video, Disney+… they all have a specific problem and cost a lot of money. What bothers the users as well as me? My "insider tip" reveals the crux and at the same time recommends a really ingenious and even free alternative for entertaining film fun.
Version:varies
Languages:German
Streaming service users know the problem, and I feel the same way. I now pay for three providers – Netflix, Amazon Prime Video and, most recently, Disney+. Thousands of series and films are just waiting to be discovered by me. But most of the time it's difficult. Which series do you catch, is this or the other film worth it? Check IMDb again to make sure you aren't hitting a phenomenal flop.
Netflix and Co. eat up money and time: what should I watch again today?
One nerve wracking and time-consuming affair. If you're unlucky, you'll spend half an hour aimlessly clicking through the streaming services on your iPhone, iPad or Apple TV, resigning yourself in the end and zapping through classic television again. The problem becomes particularly clear when you have found something. At the end of the latest favorite series, this spooky emptiness awaits again. Jump straight into something new? Not a good idea. Better to let it sink. But what then, what should one just look at? Oh forget it, I'm going to bed early tonight. Wait a minute…
If you need a few insider tips worth seeing on Netflix, you should not miss these 10 film tips in our video:
I remember long forgotten times. In the past, people liked to go to cinema festivals. I was particularly impressed by short films, the essence of the moving image. A whole story wrapped up in a few minutes, capable of sweeping, inspiring and giving the viewer a little joy in this short time. Something like that would be ideal for in between.
A short film is almost the one-night stand among movie content. A quickie that will be remembered regardless of the length, simply a great experience. But you don't really find anything like that on Netflix, Amazon Prime Video or Disney+ and certainly not quick and easy to access. Now my insider tip comes into play…
My personal insider tip: free short films by professionals on YouTube
The first point of contact for me at the moment is Youtube channel from "DUST" – a collection of excellent sci-fi short films and there's fresh supplies every week. Every film, whether it's 5, 15 or 30 minutes, takes me to another world. I don't have to enter into a commitment lasting hours or even days like with series. If it has to be done quickly, you can manage the little escape from reality during the lunch break.
For a quick bite, how about Mad Max on Airplanes? Absolutely worth seeing:
What pearls have I discovered there, often even well-known actors play along. Sometimes you catch yourself wanting more of it – then the short film becomes the best pitch for the long version. Quite a few Hollywood greats are actually inspired by it. And all this doesn't cost a dime – madness.
By the way, if you are through with DUST, you are welcome to continue browsing. So I recommend the YouTube Channels "Short of the Week" and for horror fans especially the one Channel "AGE".
Emma Mackey is known from the hit Netflix series "Sex Education" and she also shines in this short film. Be sure to watch to the end:
With this ingenious alternative, Netflix and Co. are often switched off for me. Everything you need for short but enjoyable film enjoyment – ​​better and free. Enjoy browsing.