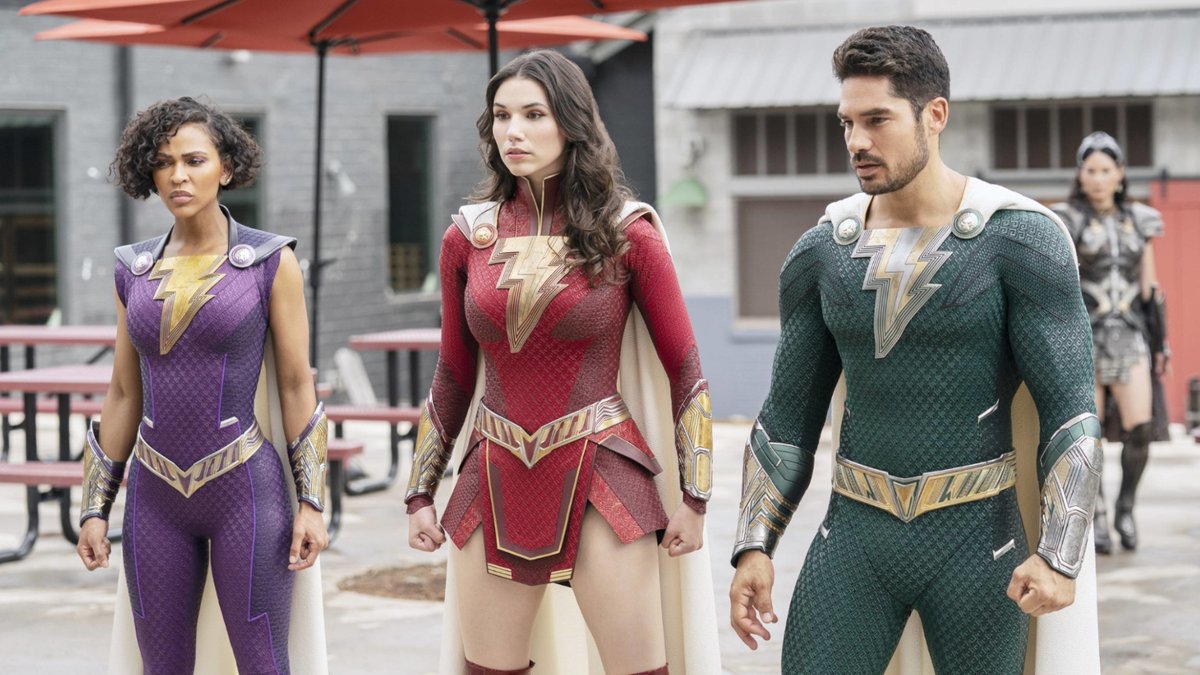 The brand new superhero movie Shazam! Fury of the Gods has to swallow a painful false start. The action film from Warner Bros fails to get critical acclaim and hasn't been well received by cinema audiences either.
The theatrical release of Shazam! Fury of the Gods hasn't gone as hoped – the critics have slammed the sequel and the box office has Superhero adventures also fell flat at the start. The DCEU remains true to itself on the home straight and staggers more badly than right towards its own end.
Shazam! Fury of the Gods flops with critics and audiences
On Rotten Tomatoes, the sequel reaches Shazam! Fury of the Gods currently a critic rating of just 52 percent and misses the coveted Fresh label by a long way. This puts the action-adventure in 10th place out of 14 in the DCEU ranking – only the disastrous films Justice League, Black Adam, Batman v Superman: Dawn of Justice and Suicide Squad were rated even lower. (Source: Rotten Tomatoes)
Watch the Shazam! stars interviewed here:
Although the film currently has an audience rating of 88 percent, this value is in no way carried over to its success at the box office. The first weekend in North America was a sobering experience for Shazam 2 – the film grossed just $30.5 million as of Sunday. In comparison, the previous film made a whopping 43 percent more in its first weekend with 53.5 million US dollars. (Source: deadline)
DCU: Will Warner Bros. and James Gunn turn the tide?
Shazam! While Fury of the Gods isn't the first DCEU film to disappoint critics and audiences alike, it resonates more than most like a movie nobody asked for. The somewhat charming story about the orphan boy Billy Batson, who receives Shazam powers from a mysterious magician, was able to score with humor compared to Zack Snyder's emo universe – but a sequel was not absolutely necessary.
With the upcoming redesign at Warner Bros. by James Gunn, which will reboot the DCEU as a DCU, Shazam is likely to fall by the wayside, as will Black Adam given the disappointing numbers. Whether this is really a loss can be doubted – but whether Gunn can really steer the DC universe on a new path after the underground to mediocre performances of recent years.
The DCEU films were rarely Oscar-worthy – but at least they were not responsible for the 9 biggest scandals:
Don't want to miss any more news about technology, games and pop culture? No current tests and guides? Then follow us
Facebook
or Twitter.