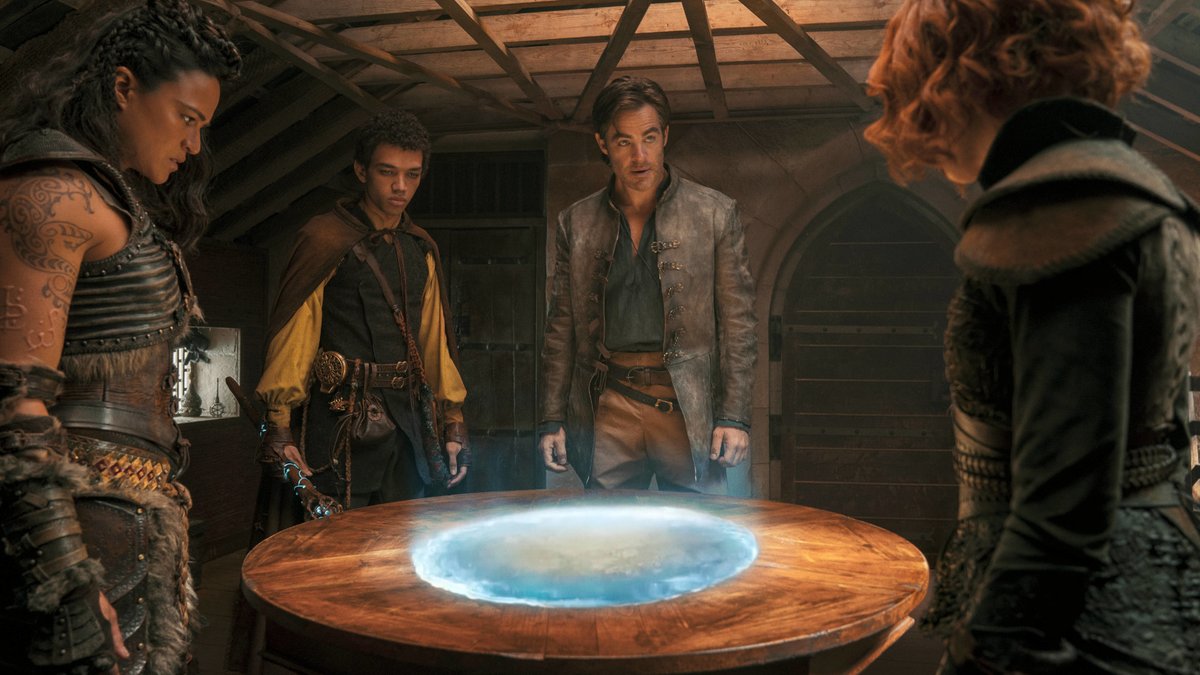 Featuring Ant-Man and the Wasp: Quantumania and Shazam! Fury of the Gods has recently had a belly-flop with critics and audiences alike, both Marvel and DC. A brand new fantasy blockbuster now shows how it can be done much better.
After years of dominating the box office, two new superhero films have disappointed in the last few weeks. Neither Ant-Man and the Wasp: Quantumania nor Shazam! Fury of the Gods were convincing on Rotten Tomatoes – and the enthusiastic reactions to the new fantasy hit Dungeons and Dragons: Honor Among Thieves now make the MCU and DCEU flops look even worse.
Dungeons and Dragons beats MCU and DCEU
Fantasy blockbuster Dungeons and Dragons: Honor Among Thieves got off to a dream start with critics, according to Rotten Tomatoes the film with Chris Pine, Michelle Rodriguez and Hugh Grant with a rating of 90 percent. The audience even gives the blockbuster a rating of 94 percent. In Germany, the adventure based on the popular role-playing game will start in cinemas on March 30th.
Watch the Dungeons and Dragons: Honor Among Thieves trailer below:
In comparison, with Ant-Man and Shazam two already established superheroes in their sequels harsh criticism plug in. Ant-Man and the Wasp: Quantumania is currently at just 47 percent, while Shazam! Fury of the Gods achieved 51 percent. Both films also fell well short of the expectations of Disney and Warner Bros. in terms of box office results.
Are Marvel and DC in trouble?
The huge difference in critical ratings from the DC and Marvel flops will not only please Dungeons and Dragons fans, it could possibly even indicate a trend shift. After superhero films have consistently enjoyed great success in recent years, the genre has lost some of its luster.
Whether 2023 will actually herald a kind of turning point in the cinema will have to be seen in the coming months. With The Flash and Guardians of the Galaxy 3 Both DC and Marvel still have hot irons in the fire. But with the MCU's constantly declining quality and the DCEU's lack of quality from the start, many of the costumed heroes have yet to prove what made them so strong. In the meantime, other films like Dungeons and Dragons are getting a chance to prove themselves.
A cult horror series was also able to convince in cinemas this year:
Don't want to miss any more news about technology, games and pop culture? No current tests and guides? Then follow us
Facebook
or Twitter.