New feature not available via Sky and Co gameandnews
Netflix will regulate account sharing more strictly in the future. Anyone who then wants to pass on passwords to others must use the official function and will be asked to pay for it. But this path is not open to all subscribers.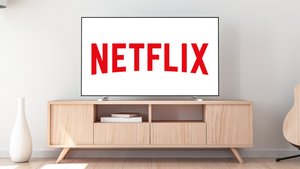 No account sharing at Netflix: Sky customers fall through the cracks
Netflix is ​​officially introducing account sharing as a new feature that subscribers can take advantage of. When it will happen in Germany is not yet known. But things are already starting in Portugal and Spain – and with the start come some innovations. If you want to keep sharing your account with friends, you should know well.
The most important change: The days when you could simply give your account password to others are over with the launch of the new feature. Netflix wants its own in the future offer subprofiles, which you can then share with other people. A sub-account to pass on to third parties will drive up your monthly price: In Spain, where almost identical prices apply to Netflix as in Germany, a sub-account costs 5.99 euros more per month (Source: Netflix). Payment is made using the same payment method that is stored for the main account.
However, Netflix limits the ability to book extra accounts to its in-house customers. Means: who Uses Netflix in a bundle offerfor example as part of the entertainment plus package (view on Sky) on Sky or via another provider do not create additional accounts for third parties can. According to Netflix, this is the situation in Spain. We assume that the streaming service will introduce the same rules in Germany when the function is launched. In the future, Netflix wants to use technical means to prevent the disclosure of your own password to third parties, as has often been tolerated in the past.
How many sub-accounts you can create depends on your Netflix subscription: Im Standard subscription could you maximum one additional sub-account book, two additional accounts are possible with the premium subscription with the highest image quality. If you have booked the two cheaper variants, basic or advertising subscription, you cannot add sub-accounts for other users.
Netflix is ​​planning not only new functions, but also new content for 2023:
For the sub-accounts mostly apply the same conditions as in the respective main account. So if you assign a sub-account from a premium account, you can also stream it in 4K quality. A sub-account from a standard subscription, on the other hand, is limited to Full HD. However, about the sub-accounts no parallel streams offered on multiple devices, regardless of how many streams are possible in the main account. A sub-account should therefore not be counted towards the main account as a stream.
Netflix customers are in full control
Friends, family or acquaintances who use a sub-account also do not automatically have access to the main account. The third party account can be used separately and get their own password. It can terminated at any time by the main account holder without notice become. It will then remain active until the end of the current billing period. As the owner of the main account, you can switch the household to which you assign a sub-account up to twice per billing period – i.e. per month in the case of Netflix.
Don't want to miss any more news about technology, games and pop culture? No current tests and guides? Then follow us
Facebook
or Twitter.