Nightmare for motorists is approaching gameandnews
The more digital cars become, the more many drivers worry: are the vehicles safe from unauthorized access? Ford is now showing that the cars may be protected from unauthorized interference, but some motorists should rather fear the manufacturer.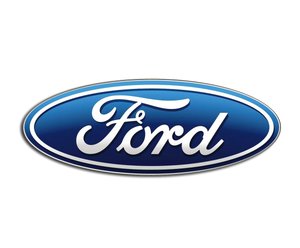 Ford plans remote shutdown of cars if customers don't pay
Because with a new patent Ford wants to make sure that the manufacturer does not go away empty-handed if customers fail to keep their promises to pay. In this case, could in the future important functions in the vehicle are deactivated remotely – or the car can even be made completely unroadworthy. The corresponding property right for future developments was recently filed in the USA.
According to the patent, it starts with a simple one Warning that may appear in the vehicle and on the smartphone, if payment is not made. If this is ignored by defaulting payers, the first restrictions on usability could follow. Ford should think about that Driving on weekends is no longer possible. Customers could continue to use the car for work during the week so that Ford could get its money. Beyond that, however, the car would be forced to stop.
GPS could also only allow driving in certain areas or, in extreme cases, the vehicle could be made completely unfit to drive. Through remote activation of horn or radio, especially at night, you could also build up pressure. So the environment would know directly if someone drives an unpaid car (source: t3n).
The basic technology for such steps has long since arrived on the market. Various car manufacturers offer some additional functions by subscription. These are activated via an internet connection "over the air". They can also be deactivated again in this way. According to Ford, however, they want to ensure that emergency trips – for example to a hospital – further possible will be.
Ford also has a new idea for charging electric cars:
Deactivate car via software: possible in Europe?
The reason for the patent is apparently increasing payment defaults in the USA. With these technologies, Ford would no longer need to pursue them elsewhere, but could simply make their use more difficult or even impossible. If that doesn't get customers to make their payments, in the even more distant future, it might Auto get out of the dust again on its own. However, it is not certain whether Ford could also use such technologies for the European market, since different legal framework conditions may apply here.
Don't want to miss any more news about technology, games and pop culture? No current tests and guides? Then follow us
Facebook
or Twitter.