Nintendo explains why it's worth the game gameandnews
The Legend of Zelda: Tears of the Kingdom is coming to Switch on May 12th. Then Nintendo fans can let off steam again in a gigantic game world. However, it was also announced in advance that the new Zelda game will cost 70 euros. This drew some criticism. Nintendo has now commented on this.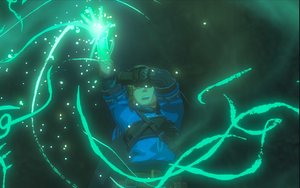 Languages:German English
Platforms:Nintendo switch
70 euros is the new standard for games
Video games are getting bigger and more elaborate! This also has a direct impact on costs. Therefore, publishers like Sony and Microsoft started raising the prices for their games some time ago – 69.99 euros or even 79.99 euros are the new standard for blockbuster games like God of War Ragnarök.
Nintendo is now following suit and is officially selling the upcoming Switch game The Legend of Zelda: Tears of the Kingdom for €69.99.
This caused some resentment among the fanswho are on Twitter and Reddit have been vocal about the price increase.
Doug Bowser, the American boss of Nintendo, doesn't really understand the criticism. In his opinion, the almost 70 euros are absolutely justified.
"I think fans will find that (Tears of the Kingdom) is an incredibly immersive, deep experience. The award reflects the type of experience fans can expect when it comes to playing this particular game."
In other words, a game like Tears of the Kingdom offers players an experience which is not comparable to a 60-euro game.
Nintendo decides from game to game
In addition, in the interview with AP News, Bowser notes that that not every future Switch game will automatically cost 70 euros. Rather, Nintendo decides from game to game whether the higher price is justified or not.
Either way. Expectations are high for The Legend of Zelda: Tears of the Kingdom! The direct predecessor (Breath of the Wild) not only sold excellently, but is also one of the best-rated video games of all time (source: Metacritic).