No cell phone has done that before gameandnews
Apparently, the iPhone is about to shrink. The cult cell phone should not be more compact. Instead, Apple is probably taking on an area that has been criminally neglected so far.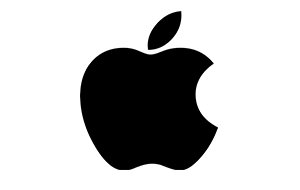 You can accuse Apple of many things, but design activism is not one of them. The US manufacturer only changes the design carefully in each iPhone generation and thus ensures a recognition value that only a few competitors can match. Having tackled the notch last year, in 2023 the display edges consequences.
iPhone 15 Pro Max is said to have significantly shrunken display edges
The well-known cell phone insider Ice Universe claims that they should be significantly narrower on the iPhone 15 Pro Max. From currently 2.17 mm to then 1.55 mm. The insider does not reveal whether the bezel shrinkage is only reserved for the iPhone 15 Pro Max or whether other iPhones in the 15 series will also have narrower display bezels.
According to Ice Universe, the iPhone 15 Pro Max would also have these display edges put the previous record holder in their place, the Xiaomi 13. The Chinese manufacturer's smartphone has 1.81 mm thin bezels. For comparison: the current Samsung Galaxy S23 has bezels with a width of 1.95 mm.
The shrunken screen edges could also explain why the cases of the predecessors are said to no longer fit.
When the iPhone is full, you have to clean up. We show how it works:
Mixed reality headset: Apple boss pushes the pace
Apart from the presentation of the new iPhone generation, 2023 is an important year for Apple. Rumor has it that Apple boss Tim Cook is really stepping up the pace and is keen to introduce the manufacturer's mixed reality headset this year – contrary to the express wishes of Apple's design team. It would be Apple's first completely new product category since the Apple Watch was introduced in 2014.