Valve has officially announced Counter-Strike 2 and the internet is upside down. The upcoming shooter is discussed particularly frequently on Twitter and Reddit. But there is one question above all: Can CS:GO players transfer their valuable skins? The answer to this question is causing a lot of frustration in the CoD community.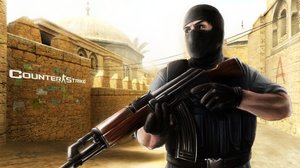 Can players take their skins from CS:GO?
The announcement of Counter-Strike 2 made waves on the internet! After all, it will replace the long-running Counter-Strike: Global Offensive after 11 years. In that time, millions of players accumulated numerous skins for their weapons and gloves.
And anyone who knows even a little bit about the gaming industry knows that these skins are worth a small fortune. Sometimes players put crazy sums on the digital tableso that your beloved knife has a special shade.
But now the all-important question arises: Can they virtual treasures also be transferred to the new Counter-Strike or does every player start again from scratch?
The answer to this question is located directly on Steam. There it says:
"Yes. All of your weapon wraps, decals, and other CS:GO inventory items can also be used in Counter-Strike 2."
So if you've already worried about your items, he can now breathe a sigh of relief.
CoD fans are angry with publisher Activision
At another major gaming community However, this message causes a lot of displeasure. CoD fans are still angry with publisher Activision for not being able to transfer their beloved skins from Warzone to the successor.
And since Warzone Caldera, as Warzone 1 is now called, is practically dead, the whole skins are more or less lost.
Accordingly, there are also Twitter and Reddit various complaints about why Valve is allowing the skins to be transferred but Activision isn't lifting a finger.
The frustration of the fans is not directed against Counter-Strike 2 per se, but against the displeasure of Activision.