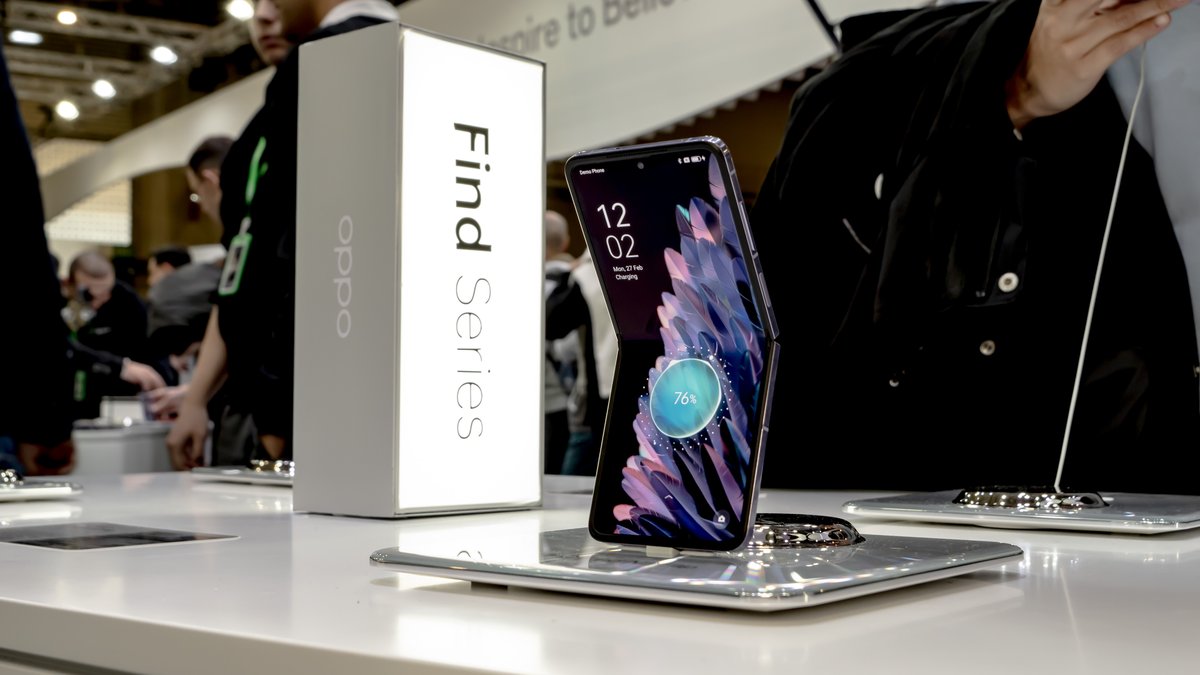 The camera experts at DxOMark took a close look at the Oppo Find N2 Flip. In comparison, the foldable phone comes off a bit better than the Galaxy Z Flip 4 from Samsung. For a real top position, however, it was not enough for both smartphones.
Foldable phones: Oppo slightly ahead of Samsung
After the Samsung Galaxy Z Flip 4, the experts from DxOMark have now also taken a close look at the comparable Oppo Find N2 Flip. Samsung has to admit defeat in direct competition. In the end, the foldable Oppo cell phone achieved 114 points, while the Samsung counterpart had to be content with a slightly worse 112 points.
According to the testers, the Oppo Find N2 Flip offers no less than one excellent photo and video exposure with a large dynamic range. The low noise was positively noticed in videos. The blurring in Bokeh mode is described as pleasant (source: DxOMark).
The fact that it is still not a top-of-the-line camera makes a difference Look at the criticisms that have been raised clear: shutter lag was observed in both photos and videos, as well as unstable exposure indoors and in low light conditions. In some conditions, photos exhibited white balance errors and inaccurate colors. With moving objects, the cameras don't always keep up fast enough.
Here's what we think of the Oppo Find N2 Flip:
DxOMark: Oppo Find N2 Flip ranked 69th
Foldable smartphones have so far not shone with exceptional camera performance. The Oppo Find N2 Flip is no exception. In the global ranking comes the mobile phone only to 69th placewhich it shares with the Nothing Phone (1) and OnePlus Nord 2T, among others.
The Samsung Galaxy Z Flip 4 can with its 112 points only finish 76th. This puts it just ahead of its predecessor, the Galaxy Z Flip 3, with 111 points.