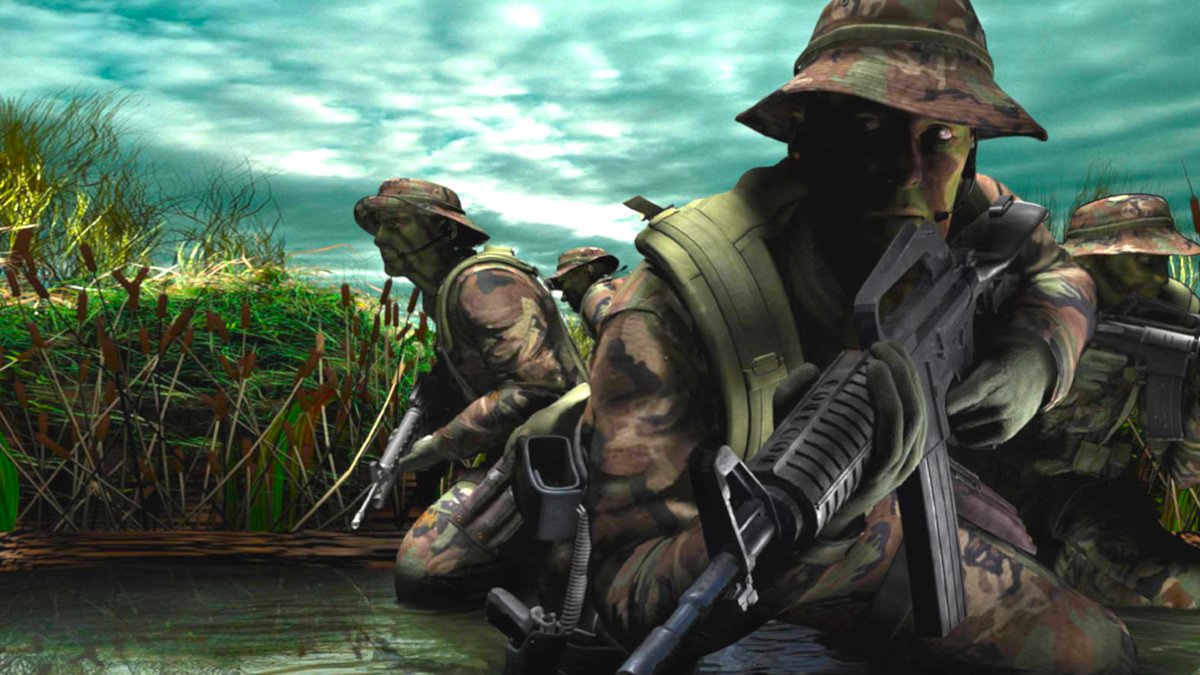 Shooters are still hugely popular today, but some series are retired after just a few parts. In the case of Socom, a tactical real-time shooter, 2011 was over. On Reddit, fans of the PlayStation brand mourn the loss.
Dead but not forgotten: fans remember Socom
The Call of Duty brand has dominated the shooter genre for 20 years now! The immense success of the series had thereby enormous influence on the entire gaming industry. Games like Resident Evil or Tomb Raider have been trimmed for action to be more like CoD and other games have disappeared completely in the shadow of the brand. This also includes Socom.
From 2002 to 2011, the series was developed exclusively for PlayStation and during this time it had a proud 10 offshoots, including the four main parts.
In contrast to Call of Duty, Socom is about tactical real-time shooters from the third-person perspective. So while CoD has more of the character of a spectacular shooting booth, Socom relied on stealth, teamwork, the right loadout and a careful approach.
At least for the single player because what helped Socom to break through at the time was online multiplayer. Even the first part could be played online on the PlayStation 2 using an adapter. That was a real game changer back then! Because online shooters were 99 percent at home on the PC.
A new Reddit thread also proves how popular the series was, which meets with a lot of fan love in the gaming sector:
In the comments many users describe their experiences with the long forgotten series. Here are a few excerpts:
"The best game I've ever played. I would sell my soul for an online remastered version."

"Socom 2 was legendary. I remember buying a 50ft ethernet cable for the game. Crossroads is such a Legendary card."

"I would pay for any subscription, no matter how stupid, if I could play Socom 2 online."
How likely is a sequel?
Despite all the nostalgia a comeback of the series seems very unlikely at the moment. Even if there have been rumors about a possible Socom 5 in recent years.
By the way, if you want to know more about the series, its success and influencethen we can recommend this English video by YouTuber BigfryTV:
Don't want to miss any more news about technology, games and pop culture? No current tests and guides? Then follow us
Facebook
or Twitter.