2022 was a great year for gaming. But which games were the best and who was responsible for them. A ranking of publishers now shows that Sony has dominated the year with the PlayStation. However, there are a few surprises in the later places.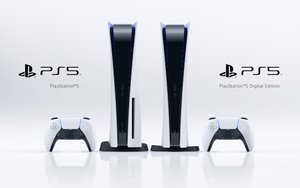 Sony wins the publisher ranking
In the past year, many great games have been released on PlayStation 5, Xbox Series X|S, Switch and PC. An official one Ranking by Metacritic However, I now want to reveal which publisher did a particularly good job in 2022. This is only about the ratings of the critics. User score and sales figures are not taken into account.
The first place goes to Sony. The release of God of War Ragnarök, which achieved a critic rating of 94 out of 100 points, was decisive for the top spot. The rest of the top 10 looks like this:
Sony
Paradox Interactive
Activision Blizzard
focus entertainment
Take Two Interactive
Capcom
Sega
Annapurna Interactive
Humble Games
Devolver Digital
You might be wondering why a few other well-known publishers are missing from this list. They're just pretty beat. For example, Nintendo only manages 12th place. Electronic Arts fares even worse, finishing in 17th place. Ubisoft is almost at the bottom at 38th place.
But one is still missing. Where is Microsoft? According to Metacritic rules, the Xbox manufacturers did not even manage to qualify. For that he would have had to release at least five games in 2022. A particularly grim result given that the publisher had landed first place in last year's ranking, beating out Sony.
The complete list you can take a look at Metacritic (source: Metacritic).
Gamers can look forward to many great games in 2023:
This is how the Metacritic ranking works
In order to determine the ranking, Metacritic follows a points system that is difficult to grasp at first glance. In short, the Average of all released games then there are bonus points for games with a rating of at least 75 and for games with a rating of at least 90. Games with a rating of 49 or less carry negative weight. You can see a full explanation of the process on Metacritic (source: Metacritic).