PlayStation without Call of Duty? Microsoft is badass now gameandnews
With Microsoft acquiring Activision Blizzard, the future of Call of Duty on PlayStation is uncertain. So far, the Xbox manufacturer has always been cooperative. Now he gives Sony a deadline and a homework assignment.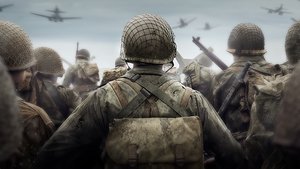 10 more years of CoD on the PlayStation: But what then?
In public, Sony and Microsoft are fighting over the future of Call of Duty. The PlayStation manufacturer continues to worry that the successful shooter after the Activision Blizzard acquisition will disappear from your own console. The competitor in Team Xbox, on the other hand, asserts that this will not happen.
Microsoft has already put forward several arguments to reassure Sony (but especially the regulators). In a new report to the British Competition Authority (CMA), the tech giant points to a promised 10-year contract. This is to ensure that Call of Duty even on the PlayStation 6 will appear.
After that, however, the need for harmony seems to have been used up. Microsoft explains that 10 years is enough time for Sony to create a Alternative to Call of Duty can develop (source: CMA).
We explain the acquisition of Activision Blizzard by Microsoft:
Can CoD's success be repeated?
Of course, this leaves the question open: are 10 years enough? After all, Call of Duty isn't just any game, it's one of the most successful video game franchise of all time that has left many aspiring shooters in the dust. Success does not come out of nowhere, but has been built up over many years. Despite Microsoft's encouraging claims, Sony certainly won't be keen on repeating such a success story on the fly.
In the same report, the Xbox manufacturer also states that it actually has no interest in taking CoD off the PlayStation, as a large fan base has accumulated there. But he also seems to like to emphasize that he could. The 10-year contract is certainly less one Signs of peace and friendship, but more of a way to satisfy regulators and pave the way for adoption. While the CMA is still struggling here, the EU could soon give the mega deal the green light.