Apple recently released a new and smaller iPhone update. iOS 16.3.1 is now available to users. However, if they're using a popular photos app, it's best to stay away from the update for now.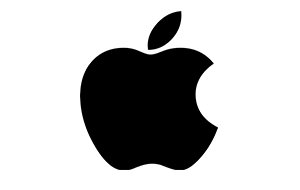 Apple's iPhone update crashes Google's Photos app
At the end of January, Apple made iOS 16.3 available, now it is available iOS16.3.1 another update ready. However, the focus is not on any major innovations, but rather on minor bug fixes and the closing of various security gaps. Apple specifically names the following problems that are fixed with the update, quote (source: Apple):
iCloud settings may be unresponsive or misrepresented when apps use iCloud.
Siri requests for Find My may not work.
Improved crash detection on the iPhone 14 and iPhone 14 Pro models.
This means that a download is normally recommended for every user of an iPhone, but not every user should update immediately. As various reports suggest (among others at The Verge), the installation of iOS 16.3.1 causes a previously unsolvable problem for the users of Google's photo app. If the is opened after the update, the application crashes immediately and suddenly without warning. Quite a dilemma, because these users now have to decide: Secure iPhone or a working photo app. It is not yet known when and how the problem can be fixed. But Google should be working on it.
Apple already released the current iOS 16 last fall:
Updates also for other Apple devices
As usual, Apple didn't just give iPhone users a new one Update, even if you have an iPad, Mac, Apple Watch, HomePod or Apple TV owns, is currently being given the opportunity to update. Also published were:
iPad OS 16.3.1
macOS Ventura 13.2.1
watch OS 9.3.1
HomePod software version 16.3.2
tvOS 16.3.2
Important to know: According to the reports, they also have iPad users an issue with Google's photo app after the update. Ergo: Maybe they should wait with the update until the all clear.
Don't want to miss any more news about technology, games and pop culture? No current tests and guides? Then follow us
Facebook
or Twitter.