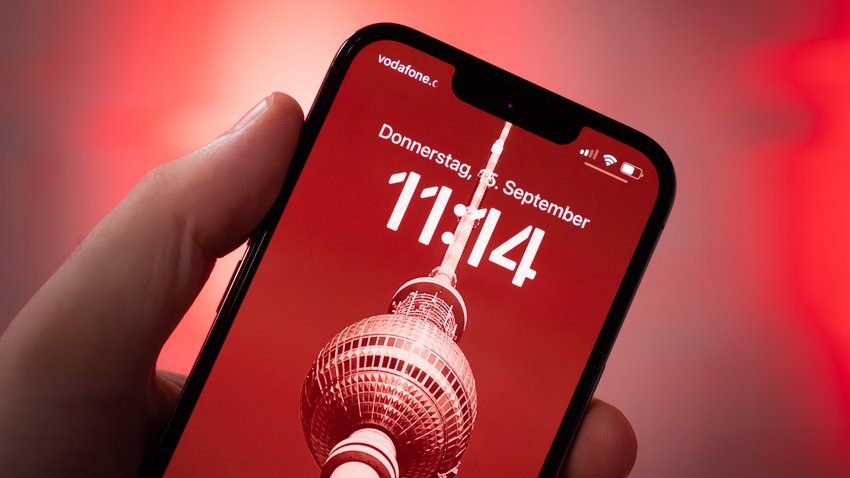 ---
If you want to test the 5G network from Vodafone, you now have the cheap opportunity to do so. You currently get a shopping voucher worth 15 euros when you sign up for the "CallYa Digital" prepaid tariff. We reveal all the details of the campaign.
Vodafone CallYa Digital: 15 € Amazon voucher for free
At the moment you can use the purely digital prepaid tariff "CallYa Digital" for 4 weeks at a bargain price to use. Vodafone is giving you one for free BestChoice voucher worth 15 euros, which you can redeem at Amazon, for example. Since the 5G tariff normally costs 20 euros for 4 weeks, the effective price is only 5 euros. To take advantage of the offer, you must enter your email address on this campaign page and then order the "CallYa Digital" tariff on vodafone.de. The voucher will be sent no later than 7 days after receipt of the SIM card. But beware: the offer is only valid until March 8, 2023.
To the CallYa Digital campaign page
The prepaid mobile phone tariff CallYa Digital from Vodafone promises maximum flexibility at a low fixed price: For 20 euros for 4 weeks you get an Allnet and SMS flat rate and 15 GB LTE/5G data allowance with up to 500 MBit/s. Vodafone not only offers its customers very fast mobile Internet at a fair price, but also maximum flexibility. There is no contractual obligation. You can also pause the tariff at any time at the end of a billing period for up to 15 months and remain accessible.
The benefits of the tariff at a glance:
Network: Vodafone
Allnet and SMS flat rate
15GB LTE/5G-Data volume with up to 500Mbps
EU roaming included
20 Euros for 4 weeks
10 Euro Starting credit when porting your number
No connection price
15 Euro shopping voucher for free when booking via this promotion page
Offer valid until 03/08/2023
Vodafone CallYa Digital: Is there a catch?
Since it is a prepaid tariff that can be canceled at any time, you are not taking any risks anyway. Before booking, however, you should note the following points:
There is no credit check, but you must provide your bank details when booking the tariff, even if you only want to use the free 12 weeks. Although CallYa Digital is still a prepaid tariff, the basic price is debited by direct debit. This has the advantage that you do not have to actively top up your credit.
As the name suggests, CallYa Digital is one purely digital tariff. There is no telephone customer service, only the possibility of contacting the provider via the MeinVodafone app, WhatsApp or the Vodafone service chat.
If you don't have a problem with that, you get an all-network flat rate and 15 GB in the 5G network from Vodafone for 4 weeks at a bargain price.
To the CallYa Digital campaign page
Don't want to miss any more news about technology, games and pop culture? No current tests and guides? Then follow us
Facebook
or Twitter.