The Witcher 3 is far from the end of games in the world of witchers and monsters. CD Projekt has announced several new projects for this. However, one of them is now facing problems. Fans have to be prepared for a long wait.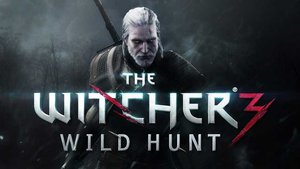 Version:1.21
Languages:German English
release:05/19/2015
Platforms:Windows PC, Xbox One, PlayStation 4, PlayStation 5, Xbox Series X
Trouble at CD Projekt: What will become of the witcher game
CD Projekt already has detailed plans for the future of The Witcher universe. So far, one of the announced games only has the mysterious name "Project Sirius". However, a report from the publisher now suggests that we won't see anything from The Witcher game other than that name for quite a while.
More precisely, CD Projekt speaks of the costs that Project Sirius has caused so far. In addition, the scope and commercial potential of the original Project Sirius concept were evaluated. There is also ongoing work on the Formulation of a new framework for the project (source: CD project).
But what exactly does that mean for the new The Witcher game? It sounds like CD Projekt is developing Project Sirius start all over again – or at least they want to completely change the concept. Either way, it will mean fans will have to wait longer.
The Witcher 3: Wild Hunt is now also available on PS5 and Xbox Series X|S:
What is known about Project Sirius
Project Sirius is one of five new games in The Witcher universe that CD Projekt announced last year. However, it is not developed by CD Projekt Red, but by Molasses Flood. The information is currently still thin, but Project Sirius clearly differ from the previous witcher games and offer something for both single player and multiplayer fans. At least that was the old concept, which of course could look very different now.
Our colleagues from spieletipps have their doubts as to whether CD Projekt can develop and manage as many games at all. After all, it was above all time pressure that Launch of Cyberpunk 2077 turned into such a disaster.