Artificial intelligence is appearing in more and more areas. After the text world was turned upside down by ChatGPT and artists were amazed at "Dall E 2", there will soon be radio stations controlled by AI thanks to the "RadioGPT" AI tool.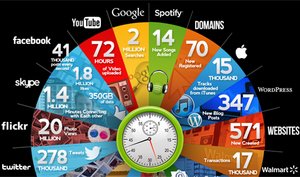 What an AI-powered radio station sounds like, you can on the relevant website.
Behind the offer is the provider "future". So far, an AI radio station is not yet live. You can online but listen to a demo and get a taste of what non-human-led radio shows sound like (in English). The offer runs under the motto "Live, local and powered by AI".
"Radio Gaga" – RadioGPT: AI runs radio stations
RadioGPT is not an online radio but a service designed to help radio stations design their programs. The service does not just put together an online radio station in which, for example, only tracks selected by an algorithm are played one after the other. Instead there is to hear whole shows, which are created and spoken by the AI. The artificial intelligence takes on tasks such as putting together playlists, research and structure of content.
GPT-3 is used for the content. The artificial intelligence accesses hundreds of thousands of news and information sources such as Twitter, Facebook and Instagram to compile news, topics and other content for the broadcasts. With the content from over 250,000 sources, regionally tailored news with traffic reports, weather forecasts, competitions and more can be put together – just like you know it from a classic radio station. The content can be performed by up to three different AI DJs. The voices can be trained with real voices, such as radio presenters. RadioGPT can also take on tasks outside of the radio program and fill social media appearances of the stations with new content.
RadioGPT: Offer for radio stations – what will become of moderators?
In the USA, the first stations have already agreed to test RadioGPT, such as the company "Alpha Media' serving over 200 radio stations nationwide. The makers of RadioGPT expressly point out that they do not want real radio moderators to be completely replaced by AI. Instead, the offer is intended to support radio stations in putting programs together in order to better use human resources elsewhere. It remains to be seen what will be left of the human staff as the AI ​​compiles local news and formulates the weather forecast…
Don't want to miss any more news about technology, games and pop culture? No current tests and guides? Then follow us
Facebook
or Twitter.