Samsung manages where other manufacturers fail gameandnews
The next folding cell phones from Samsung will probably have a premiere: The Galaxy Z Fold 5 and Flip 5 should have an IP67 certification. This would make the two models the first foldable smartphones ever to be designed to be dustproof. A new hinge should make it possible.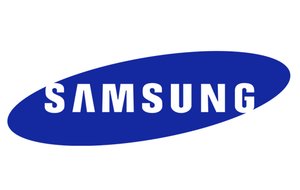 Samsung Galaxy Z Fold 5 and Flip 5 dustproof
When it comes to the Protection from water and dust then the foldable smartphones from Samsung, Oppo, Huawei and other manufacturers have not cut a particularly good figure so far. The special properties of the folding cell phones are giving the engineers headaches – but now Samsung has probably got the problem under control.
An insider claims that both the Galaxy Z Fold 5 and Galaxy Z Flip 5 will feature a new hinge design that will reduce the visibility of the fold and allow the two halves to close truly flat. So that should Ingress of dust can be effectively prevented. However, the handling of the smartphone should not change for the owner.
If Samsung actually introduces an IP67 certification, it would mean significant progress and could contribute to making the foldable mobile phones, which have been quite fragile up to now, more resistant to environmental influences. Samsung has not yet officially confirmed this step. The current models are already waterproof, but not yet dustproof.
This is how the current folding cell phones from Samsung work:
Insider: Samsung's folding cell phones are becoming lighter
Apart from the new hinge and the IP67 certification, the insider claims to have learned another detail. Allegedly, the Galaxy Z Fold 5 about 10 grams lighter than the Galaxy Z Fold 4which would end up weighing 253 grams (Source: chunvn8888 on Twitter).
It can be assumed that Samsung will officially present the next generation of its folding phones in August or September 2023. Both smartphones are expected to come with the new Snapdragon 8 Gen 2 as processor be equipped. The screens should be similar in size to those of the predecessors.
Don't want to miss any more news about technology, games and pop culture? No current tests and guides? Then follow us
Facebook
or Twitter.