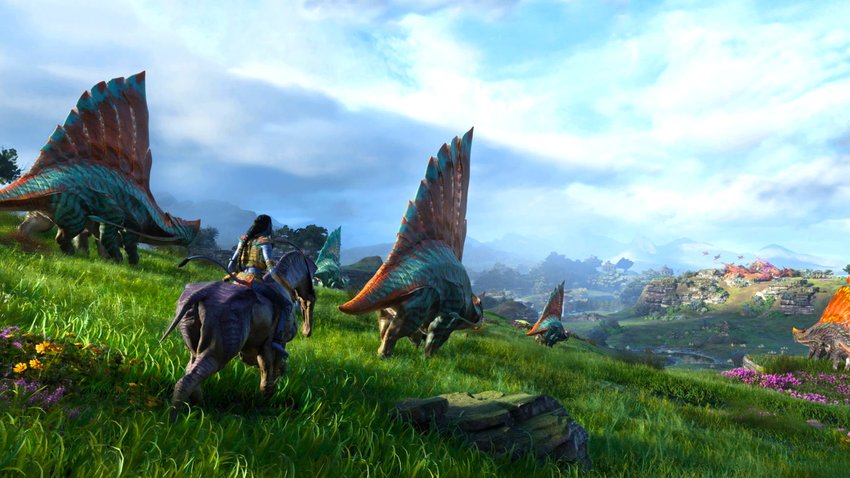 ---
Ubisoft has been working on a new open-world game for some time. Now a first screenshot of the gameplay has appeared on the net. We tell you what you need to know about Avatar: Frontiers of Pandora.
Here's what we know about the new Avatar game
Avatar remains the highest grossing film of all time and its sequel Avatar: The Way of Water is no less successful. So it's no wonder that it's the same several video games related to the brand in development condition. These include, for example, the open-world game Avatar: Frontiers of Pandora.
The ambitious game is being developed by Massive Entertainment, who have already had great success with The Division 1 and 2. Avatar: Frontiers of Pandora aims to follow the same path and takes players to the alien planet Pandora, where they can explore a vast first-person game world as a Na'vi.
In the first trailer for the game, however, was still no real gameplay to see:
The open-world game should be released by 2024 at the latest
In general, the game has become quite quiet! Which is odd, after all, Ubisoft is planning one Release within the next two years. Avatar: Frontiers of Pandora was originally scheduled for 2022. For understandable reasons, after all, the second Avatar film was released last year.
Now is however an ominous screenshot landed on the web, which is said to be from the game and shows a fight against the exo-suits known from the film:
According to the leaker, it will more gameplay coming soon give to see. However, the screenshot looks believable and fits with the previous information that is known about the game. Maybe Ubisoft will reveal the game at this year's E3, even if they don't take part in the event themselves.