Discord is now the most popular community communication tool in the world. Resourceful programmers have developed various bots that allow you to play music on your Discord server. In this article we will show you how to set up this bot!
What is a music bot for Discord and what can it do?
A music bot is a program that you can use to listen to music with your friends on a server. The bot allows you to play different playlists, change the volume and many other options that make it easier for you to listen to music together. In addition to the pure music functions, there are a number of other gimmicks that vary depending on the bot. The Vexera bot can also be used to moderate the server and the ZeroTwo bot offers you the option of setting up a role-playing interface.
Here you can find a music bot for Discord
In the meantime, the number of bots for Discord has grown extremely and it is difficult to keep an overview, sites like Top.gg or Discordbotlist.com.
Recommended are:
–Maki
How to install a music bot for Discord
One of the most popular music bots is the "Vexera" bot. To invite it, visit the Vexera website and click "Add to your Discord Server" and confirm that you want to add the bot.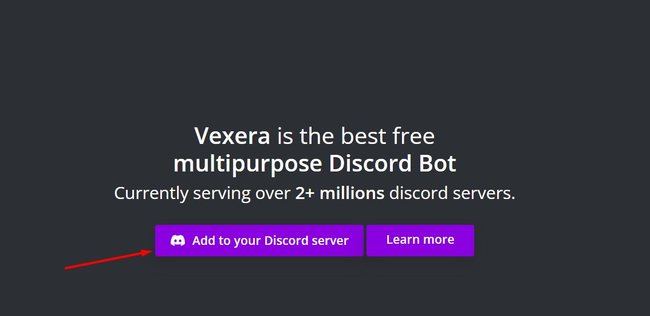 Now log into your Discord account.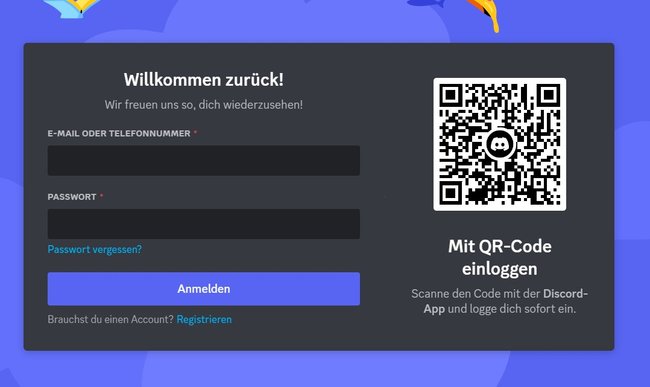 Select the server to add the bot to and click Authorize in the next window. Danger! You need sufficient user rights on the respective to do this.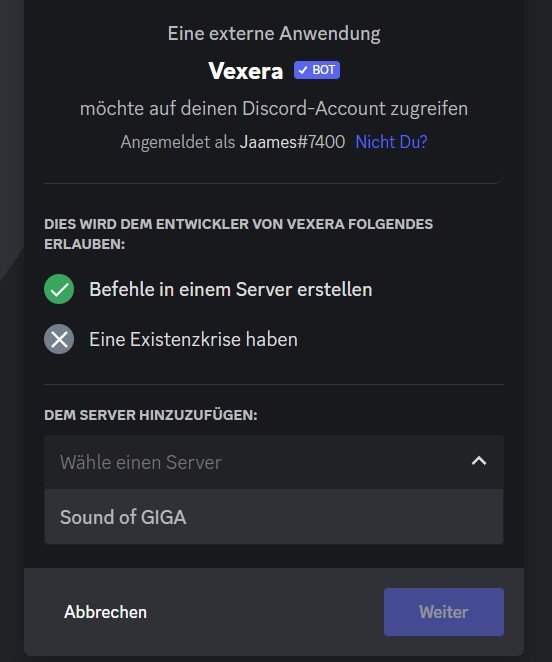 Now the respective bot is available on your server, in our case Vexera.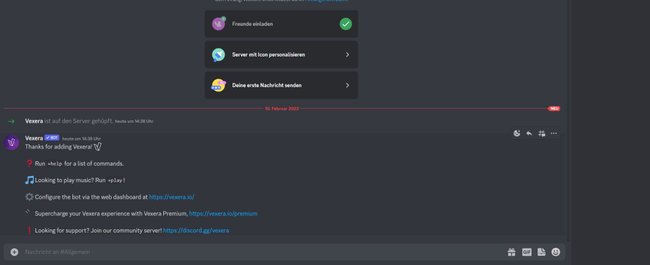 Once the bot is set up on the Discord server, it can be used to play music.
A list of the different commands will appear when you type +help in chat.
We recommend that you adapt the bot to your needs. It may take some time to configure it perfectly, but it's worth it when you consider the possibilities it opens up for sharing music with friends and community members.