Shock for Vodafone customers – now it's time to pay, please! gameandnews
Vodafone customers must be strong: The cable Internet and mobile communications provider will raise prices for existing customers. How much more expensive it will be exactly is still unknown. What is clear is that a lot of customers have to pay more – if they don't go the one way that is open to them.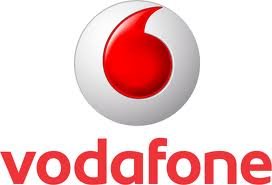 Vodafone raises prices: Existing customers have to pay more
Vodafone will raise prices for DSL and cable tariffs. The provider based in Düsseldorf confirmed this to the comparison portal Verivox. According to further information from Vodafone, the new prices should "at All legacy cable and DSL landline plans purchased prior to November 15, 2022", come into play (source: Inside Digital). On average stands in Plus of 5 euros on the monthly price, depending on the case are therefore also lower or Expect higher additional costs.
Vodafone wants those concerned about the upcoming price increases Inform customers gradually by June. Corresponding letters and e-mails have already arrived at the first. Accordingly, the higher prices usually apply from six weeks after receipt of the information letter at the beginning of the next billing cycle.
According to Verivox, Vodafone is the first German landline provider to enforced price increases for existing customers. Some new customers have been asking for higher prices since the fall. The price increases apply also for Vodafone's popular "GigaCable Max" tariff. The provider had recently marketed it as "permanent" at a price of EUR 39.95 per month. Now prices are going to rise here too.
The price increases are particularly bitter for customers who have just signed a Vodafone contract in order to pay less. In the price comparison of landline tariffs, Vodafone has had a good standing for years. A fast Internet connection is possible via the TV cable network. Above all When it comes to downloading, Vodafone can keep up with the competition's more expensive DSL or sometimes even fiber optic tariffs – so far at a lower price.
Vodafone officially justifies the rising prices with increased costs for telecommunications providers. However, Vodafone has been struggling in the German market for some time, the number of customers and sales are in Germany on the way down.
You should not only cancel your contract regularly with the landline provider:
Price increase at Vodafone: exercise your right to cancel now
This is particularly bitter for the British group, since Germany is the most important because it is the largest single market for Vodafone is. It is therefore likely to be decisive how many of the customers opt for the special termination instead of another tariff when the announcement of the price increase reaches them. Because with unilateral price adjustments Vodafone must allow the special termination.
According to Verivox, one is given for this time window of three months, after you receive the price adjustment. If you've been in a Vodafone contract for more than two years, you don't have to wait. The one-month statutory period of notice then applies.
Don't want to miss any more news about technology, games and pop culture? No current tests and guides? Then follow us
Facebook
or Twitter.