Shops open on March 8th? gameandnews
International Women's Day is celebrated on March 8th. As with most public holidays in Germany, the question arises as to whether the shops are open. What about opening times on women's day?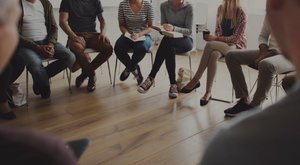 Women's Day is different from Pentecost or Easter, for example not a national holiday. In fact, the day is only limited to very few federal states. In most parts of Germany, you probably don't notice International Women's Day in the shops – apart from the fact that there will certainly be one or the other flower for the ladies.
Women's Day 2023: Where is a holiday and are shops open?
In Germany it is March 8th only in Berlin and Mecklenburg-West Pomerania a holiday. There are all shops closed on Wednesday. Unlike, for example, on Carnival in Cologne, Christmas Eve or New Year's Eve, shop owners will not open shops at their own discretion. So you should be prepared that you won't be able to buy anything from Rewe, Aldi, Penny, Lidl and Co. tomorrow.
So if you live in one of the two federal states, you should do your shopping today, on Tuesday. Alternatively, on Women's Day in Berlin you can still buy important things for your daily needs in one of the many "Spätis". to Brandenburg drive over. In addition to supermarkets, other businesses such as hairdressers have also closed.
Post and parcels are also not delivered in the capital and in Mecklenburg-Western Pomerania on International Women's Day. Only on Thursday does public life continue as usual on a working day.
Women's Day: Shops are closed in Berlin and Mecklenburg-Western Pomerania
In all other federal states, shops will be open as normal tomorrow. In North Rhine-Westphalia, Hesse and Co. you have to go to work like on any other Wednesday. In Berlin, March 8th has only been a public holiday since 2019, and in Mecklenburg-Western Pomerania only since this year.
Don't want to miss any more news about technology, games and pop culture? No current tests and guides? Then follow us
Facebook
or Twitter.