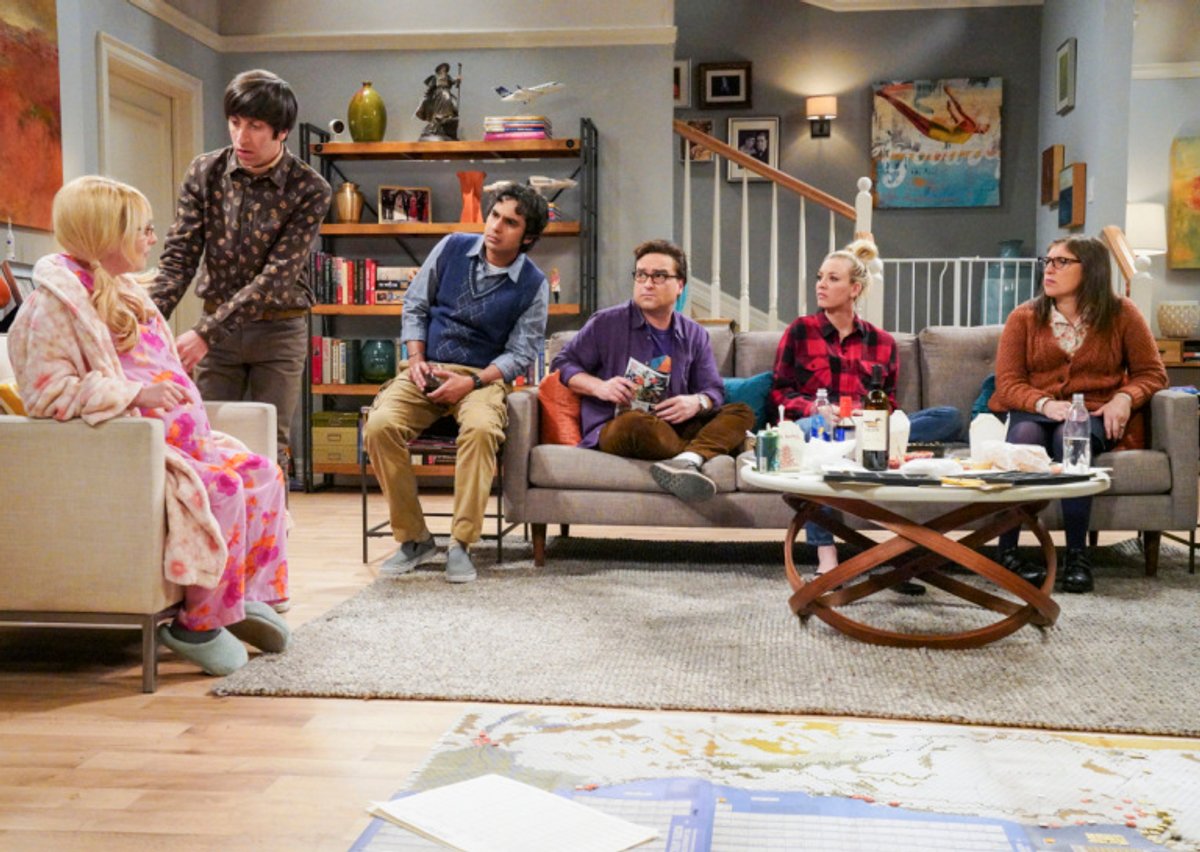 We asked ourselves what might be the highest-rated comedy series and sitcoms of all time – we expected otherwise.
Of course everyone has the same big names and personal favorites like "Scrubs", "How I Met Your Mother", "The Fresh Prince of Bel-Air", "A Terribly Nice Family" or "New Girl" in mind. But all those sitcoms don't feature here at all…
Selection – How did we go about it?
For the selection, we scoured the three major rating and review collection sites IMDb, RottenTomatoes and Metacritic. Of course, we couldn't just spit out the top 10 comedy series from each site and make a list from that, then the list would really just be completely unknown productions that the few fans gave a full 10 star rating.
When we sorted it out, we made sure that the series was finished first – that is, no more new seasons would appear. Series that are still actively in production usually have even greater fluctuations in the rating, for example if a particularly good or bad season appears.
As a second selection criterion, we set at least 10,000 ratings on IMDb, so that the comedy series has at least a certain degree of recognition and you can definitely have heard of it.
Finally, we then summarized the three top 10 from the different sites, deleted the double series and calculated the average of the ratings. This is the ultimate top 24 of the best rated comedy series. Have fun!
Evaluation
critic
user
IMDb 8.2 Rotten Tomatoes 94 71 Metacritic 87 7.5
Average
91
76
Evaluation
critic
user
IMDb 8.9 Rotten Tomatoes 79 93 Metacritic 65 8.2
Average
72
88
EvaluationcriticuserIMDb9.0Rotten Tomatoes8189Metacritic668.9Average7489
EvaluationcriticuserIMDb8.4Rotten Tomatoes9986Metacritic826.7Average9179
Evaluation
critic
user
IMDb 7.9 Rotten Tomatoes 98 83 Metacritic 88 8.0
Average
93
81
Evaluation
critic
user
IMDb 8.1 Rotten Tomatoes 97 87 Metacritic 87 7.9
Average
92
82
Evaluation
critic
user
IMDb 8.4 Rotten Tomatoes 99 94 Metacritic 76 8.9
Average
88
89
Evaluation
critic
user
IMDb 8.9 Rotten Tomatoes 89 92 Metacritic 84 8.8
Average
87
90
Evaluation
critic
user
IMDb 8.5 Rotten Tomatoes 93 95 Metacritic 87 8.2
Average
90
87
Evaluation
critic
user
IMDb 8.5 Rotten Tomatoes 94 92 Metacritic 84 8.8
Average
89
88
Evaluation
critic
user
IMDb 8.6 Rotten Tomatoes 98 84 Metacritic 92 8.4
Average
95
85
EvaluationcriticuserIMDb8.5Rotten Tomatoes9788Metacritic978.2Average9785
Evaluation
critic
user
IMDb 8.8 Rotten Tomatoes 93 95 Metacritic 82 9.1
Average
88
91
Evaluation
critic
user
IMDb 8.2 Rotten Tomatoes 98 92 Metacritic 87 8.6
Average
93
87
Evaluation
critic
user
IMDb 8.9 RottenTomatoes 97 85 Metacritic – –
Average
97
87
Evaluation
critic
user
IMDb 8.5 Rotten Tomatoes 100 95 Metacritic 82 –
Average
91
90
EvaluationcriticuserIMDb8.8Rotten Tomatoes10096Metacritic888.1Average9488
Evaluation
critic
user
IMDb 8.2 Rotten Tomatoes 97 89 Metacritic 97 8.9
Average
97
87
Evaluation
critic
user
IMDb 8.7 Rotten Tomatoes 100 93 Metacritic 92 8.2
Average
96
87
EvaluationcriticuserIMDb8,8RottenTomatoes10085Metacritic–Average10087
EvaluationcriticuserIMDb8.0RottenTomatoes10093Metacritic–Average10087
EvaluationcriticuserIMDb8.6RottenTomatoes10092Metacritic-9.3Average10090
EvaluationcriticuserIMDb8,6RottenTomatoes10093Metacritic–Average10090
EvaluationcriticuserIMDb8,8RottenTomatoes10092Metacritic–Average10090