While Microsoft's takeover of Activision is fighting tooth and nail, rival Nintendo has decided to join forces with Xbox. Through a deal, Call of Duty should also land on Nintendo consoles in the next 10 years. The cooperation between the two opponents should be a thorn in Sony's side.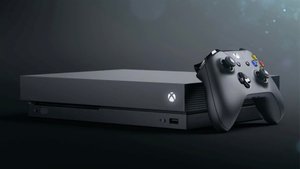 Microsoft and Nintendo sign contract: Call of Duty should come to more platforms
There were all kinds of rumors beforehand, but now it's official: Microsoft and Nintendo have worked out and signed a 10-year, legally binding contract to ensure that the games of the well-known shooter series Call of Duty are also made available to Nintendo players – without sacrificing features and content.
In addition, the version for Nintendo consoles will appear on the same day as the version for Xbox, which Microsoft President Brad Smith officially announced via Twitter. The statement concludes:
"We are committed to creating long-term equal access to Call of Duty and other gaming platforms, to give more players more choice and to promote competition in the gaming market."
With Call of Duty on the horizon, the Nintendo Switch just got even more attractive. In the video we tell you for whom it is worth buying the current OLED model – and who can do without it:
Check out the OLED switch on Amazon
Call of Duty on the Nintendo Switch: Can it go well?
Although Smith assures Nintendo fans that they will be able to play the same version as on the Xbox, he will not reveal exactly how this feat is to be implemented – after all, the Nintendo Switch offers a direct comparison with the Xbox Series X |S Significantly less hardware power.
A speculation: Call of Duty will only be available as a cloud version for the Nintendo Switch. The game then does not run natively on the console itself, but is only streamed. However, should the developers decide to go this route, it can be assumed that no crossplay in multiplayer will give. Switch players would be at a great disadvantage in this scenario due to the significantly higher input lag. In addition, the Wi-Fi of the Nintendo Switch is anything but great, which should also have a negative impact on the gaming experience of a potential cloud version.
Microsoft wants to take over Activision-Blizzard, but the deal isn't done yet. We have summarized the complete story for you in one article:
However, should Nintendo finally come around the corner with a Switch successor that offers significantly more performance in the next few years, Call of Duty could also run natively smoothly on this device with some cutbacks in graphics. In any case, we're excited to see how the CoD developers will put Microsoft's plan into action.