The PS3 is now more than 16 years old, but Sony doesn't seem to have completely written off its classic console yet. Because if we now turn on the console again and connect it to the Internet, we will find that after all these years a new firmware has actually appeared. However, the new software does not offer any truly groundbreaking innovations.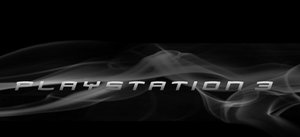 After more than 16 years in use: PS3 gets new firmware
Although the PS3 has not been in production since 2017, the console has not yet been forgotten by Sony. At least that's what a new entry on the company's official support website proves. Because actually Sony on February 28, 2023 another update for the firmware of the PS3 published. The patch is approximately 200 MB in size and updates the system software to the Version 4.90.
But what exactly is in the brand new update for the ancient console? In fact, there is only one absolute patch classic in the changelog:
"This system software update improves system performance."
While it sounds promising, PS3 owners shouldn't expect too much. The update doesn't suddenly turn the PlayStation 3 into a next-gen console. The performance increase should be absolutely marginal and probably not have a big impact on the performance in games.
Look at used PS3 consoles at Konsolenkost
Here's how to install the new PS3 update
If you want to update your PS3, you can easily do it directly from the console. Simply the PS3 either via WiFi or Ethernet connect and in the settings menu after the tab "System Update" search and then the sub-item "Updating via the Internet" choose. The new firmware will then be downloaded and installed, the console will reboot after the installation is complete.
With the right PS3 games, you can really make a mess these days:
If you can't connect the PS3 to the Internet yourself – for whatever reason – can also install the update via a USB stick. Simply format the USB stick as FAT32 and create a folder called "PS3" on the stick and another folder called "UPDATE" within the PS3 folder.
Then look for the PS3 update with version 4.90 via this link (look for the blue button that says "Download PS3 Update", right-click on it and then press "Save link as"). Move the downloaded file to the UPDATE folder on the USB stick.
Now connect the USB stick to the PS3 and select the option "Update via storage medium" under System update in the PS3 settings menu. Now the firmware should be uploaded.