Starting this week, Aldi is selling the perfect accessories for your car gameandnews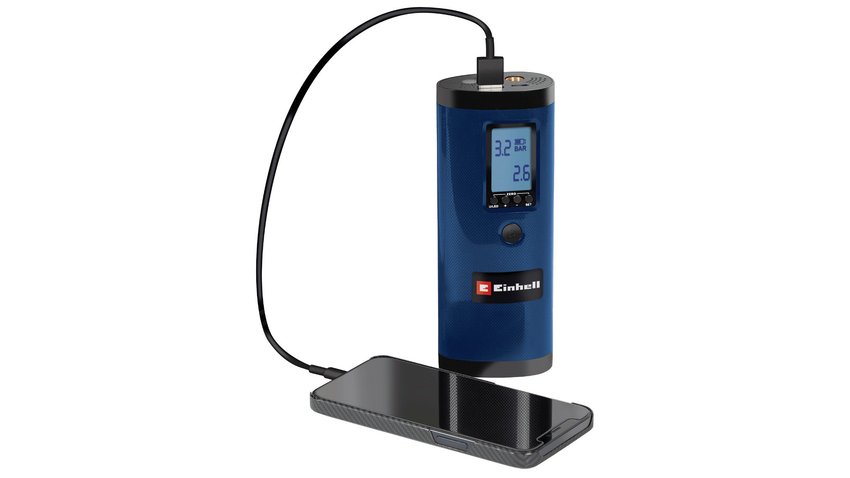 ---
As of today, Aldi is once again offering an accessory that everyone with a car, motorbike or bicycle should own. The price is very attractive and undercuts all other providers.
Aldi sells Einhell cordless air pumps for 29.99 euros
If you don't want to drive to the gas station every time to check your tire pressure or inflate the tire, you can buy a practical gadget from Aldi Nord. From March 27, 2022, the Einhell cordless air pump sold for 29.99 euros (look at Aldi Nord). You can use it to check and inflate all tires on cars, motorcycles, bicycles and e-bikes. Appropriate adapters are included in the scope of delivery, so that normal bicycle valves are not a problem either.
But the battery air pump can do even more, because there is a USB port. Through this the air pump becomes a powerful power bank, which can supply your smartphone, tablet and other devices with energy. There are also adapters that you can use to inflate balls and water toys, for example. A gadget that you can not only use for the car, but also for other activities.
What you need to know about Aldi:
Battery air pump at Aldi is a real insider tip
There are many cordless air pumps on the market, but the Einhell model from Aldi is similarly compact to the model from Xiaomi, also has a display and an additional USB port. Even Xiaomi's air pump, which I own, doesn't have that. I've often thought to myself why the battery can't be used for more. I had the pump with me on the last motorcycle tour and checked the air pressure regularly. With a USB connection, I could even have charged my camera and smartphone with it. Really cool gadget that I can personally recommend – especially since the Aldi model is much cheaper than the Xiaomi air pump (look at Amazon).