Steam hit for the time being only for Xbox gameandnews
When it was released in early 2021, Valheim received positive criticism and the indie game stayed in the Steam top sellers for months. Recently, Xbox and Xbox Game Pass owners can also enjoy the game, but what about the other platforms?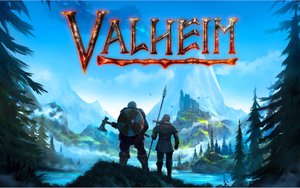 Version:Early access
Languages:German English
release:02/02/2021
Platforms:Windows PC
Valheim: Only available on PC and Xbox
The action-adventure Valheim became one of the most popular indie titles almost overnight. The possibilities and the atmosphere in the game made for exploding numbers of players. These could have multiplied now, because Valheim was also recently released for Xbox consoles and Xbox Game Pass.
So far, however, Nintendo and Sony have been left in the dark and it doesn't look as if that will change in the future. In an interview with Xbox Expansion Pass (XEP), Iron Gate Studios Senior Developer Jonathan Smårs commented on further implementations. Implementations for platforms such as the PlayStation and Nintendo Switch are currently not planned. That could change in the distant future, but for now the studio is only looking at Xbox (Source: XEP).
Get a first impression of the Xbox version:
What makes Valheim so successful?
In contrast to many other games, Valheim could already be played after the release call it a finished game. Bugs and errors were minimal, and the possibilities around building, multiplayer and challenges were already quite mature.
Nevertheless, a lot has happened since the release in February 2021 and the developers have regularly made sure that the game receives new content. Just recently came with an update added another biomeplayers can also look forward to new raw materials and materials as well as new crafting recipes, among other things.
Valheim achieves the rating on Steam "Extremely positive". Among other things, they praise the "most amazing, most realistic, not to say most dangerous biomes" that games of this type have to offer. The sound effects are also great. In addition, crafting and settlement building are positively emphasized (source: Steam).
Incidentally, Valheim is still in the Early Access Period. That means you can currently get the game for 19.99 euros on Steam (watch now on Steam) and 15.99 euros at Microsoft (view it now in the Microsoft Store) permanently or play through Xbox Game Pass while Valheim is available in the library. The game is likely to become significantly more expensive once it exits this early stage.