Take a look inside the game before release gameandnews
Fans had to wait around eleven years for a new Diablo adventure. It's still a while before release, but thanks to the open beta you'll soon be able to take a look around the game for the first time.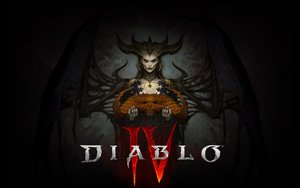 Languages:German English
Platforms:Windows PC, Xbox One, PlayStation 4
Diablo 4: Try the game before release
Blizzard has announced news about the upcoming Diablo 4: An open beta phase is only weeks away. If you've already pre-ordered the game or are planning to secure it in the next few weeks, you'll have access to the open beta from March 17th to March 19th and can let off steam there. the weekend after, from March 24th to 26th, all fans can take a look around the game at their leisureregardless of pre-order status.
You can explore the prologue, the first chapter and the first area as part of the open beta on PC as well as on PlayStation and Xbox. Your character level is capped at 25 during this period, and errors may occur. The developers will appreciate your feedback, because this way they can fix the biggest problems before the release and, if necessary, respond to your suggestions (source: blizzard).
Get a first impression of the game in the trailer:
What does Diablo 4 offer you at release?
After Blizzard went more in the modern direction with Diablo 3, the developers are partially going back to the roots with Diablo 4 – a healthy mix. You want to reflect on what made the franchise great in the first place. Furthermore, Blizzard relies on an open world for Diablo 4, which is equipped with over 100 dungeons, countless quests and challenging world bosses.
Diablo 4 not only offers cross-platform play, but also couch co-op for console players. You can also look forward to various events such as Helltide. Events involving an increase in demonic activity.
diablo 4 will be released on June 6th for PC, PlayStation 4, PlayStation 5, Xbox One and Xbox Series X|S. You can pre-order three versions that include different pre-order bonuses:
standard edition for 69.99 euros (PC) / 79.99 euros (PS and Xbox)
Among other things, you can pre-order the game on Amazon:
Digital deluxe edition for 89.99 euros (PC) / 99.99 euros (PS and Xbox)
Ultimate edition for 99.99 euros (PC) / 109.99 euros (PS and Xbox)
(Source: blizzard)
Don't want to miss any more news about technology, games and pop culture? No current tests and guides? Then follow us
Facebook
or Twitter.