Thanks to a 60 percent discount: Horror darling conquers the Steam charts gameandnews
No other horror game has established itself on Steam quite like Dead by Daylight. Now the killer festival is back on sale and promptly in the Steam charts. We summarize all the news about the multiplayer hit.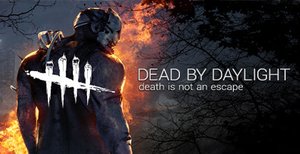 Version:1.5.2
Languages:German English French
release:06/14/2016
Platforms:Xbox One, Windows, PlayStation 4, Nintendo Switch
Dead by Daylight is (once again) a top seller
There are games that are so successful that every gamer feels like they have a copy. Dead by Daylight is such a case. The horror game has been available on Steam for seven years now and during this time it has grown firmly established on Valve's platform.
Numerous updates and a loyal community have DbD, as it is mostly abbreviated, probably the most popular horror game ever made. The active user numbers also speak for this. According to the Steam Charts page an average of 30,000 users play the game every day.
And those are just the numbers for the PC version. Dead by Daylight is also represented on all major consoles.
But you can only watch the multiplayer hit currently on Steam for a mere 7.99 euros. Or even better: You simply test the game for free.
You can also do Dead by Daylight until March 13th Play completely free on Steam. If you're in the mood for more afterwards, you can still hit it for 7.99 euros. The sale goes on until March 16th.
New DLC disappoints Predator fans
For old hands, on the other hand, it is worth re-entering, because on March 7th a new killer integrated into the game: the skull trader.
The investment of 11.99 euros for the new DLC package ("Tools of Torment") needs to be well thought out, because the community has received the expansion quite mixed: Only every second player is satisfied with the DLC.
Why is that? The killer is described as "Predator ordered on Wish". and expresses the fans' displeasure that the real license for the famous space killer apparently didn't work out.
Luckily you have plenty of other killers to choose from. In this respect, it is worth taking a look, especially now, where many beginners try the game.