The 3 best AV receivers under 1,000 euros gameandnews
A well-equipped home theater includes a multi-channel amplifier that powers passive speakers. Modern models are network-capable and some are surprisingly compact. We present you 3 recommendations up to 1,000 euros.
The best AV receivers up to 1,000 euros
Canton Smart Amp 5.1 V2 (2nd gen., 2021): The minimalist
The Canton Smart Amp 5.1 V2 (view at Expert) is hardly recognizable as a multiroom AV amplifier at first glance. The minimalistically designed and extremely compact housing (24.5 × 12 × 15.4 cm; 2.64 kg) gives no indication of the 600 watt system performance. The new generation of the Smart Amp 5.1 presented in 2021 has HDMI eARC and Apple AirPlay 2.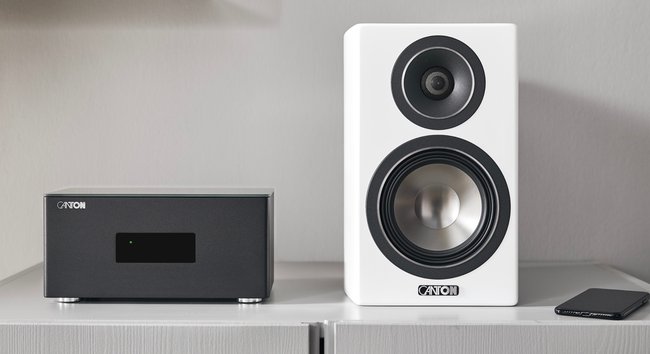 View the Canton Smart Amp 5.1 V2 at Euronics
The case format comes with minor limitations, such as that only 3 HDMI inputs were installed. The correspondingly small display on the front can make operation more difficult, but the user interface on the connected television or projector (HDMI-Out) is normally used for this anyway. The trade magazine Audio Test (issue 06/2021) gave an overall rating of 94 percent ("excellent") and certified a "very good" value for money.
Advantages:
compact design
good sound and features for the size
supports Dolby Atmos
Disadvantages:
Easy operation only with a connected monitor/television
Marantz NR1510: The test winner
Test winner at Stiftung Warentest (Issue 10/2020) with an overall grade of 1.8 ("good") Marantz NR1510 (view at Amazon). Amplifiers are praised (sub-rating: "very good"), reception and handling (each "good"). There is criticism for the data transmission behavior, since the manufacturer accepts data over the network that is not absolutely necessary for use. Despite the fairly flat design (height 10.5 cm), the equipment is impressive.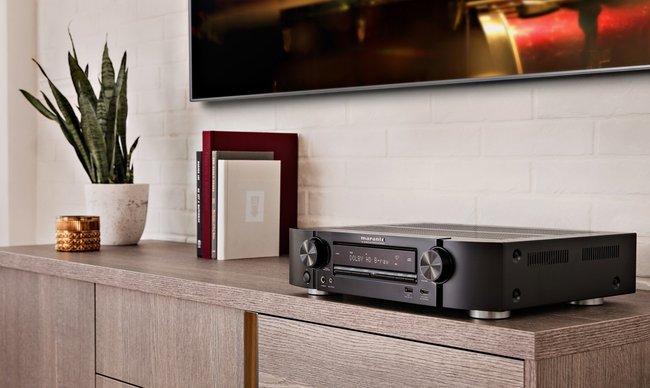 In addition to connections for 5 speakers and 2 subwoofers, there is also a phono input (for turntables), useful music streaming options (e.g. Apple Airplay 2) and 6 HDMI inputs (one of them on the front). DAB+ is not integrated, but it is internet radio (TuneIn). The room can be measured with the included microphone and the sound automatically optimized (Audyssey MultEQ).
Advantages:
good sound quality
flat design
Disadvantages:
Amplifier power is not designed for the sound reinforcement of huge rooms

no Dolby Atmos, no DTS:X
Denon AVR-X2800H: The bolide
Big format, big performance: The Denon AVR-X2800H (look at MediaMarkt) corresponds in appearance to what you see under one classic hi-fi component introduces. According to the manufacturer, the 7.2-channel 8K AV receiver is suitable for "medium-sized rooms". The trade magazine Whathifi praises the "responsive, coherent and spatial sound" and the user interface that has been revised compared to its predecessor (Denon AVR-X2700H). At the end there's the top rating (5 stars) and the award "Best Home Cinema Amplifier under £1000".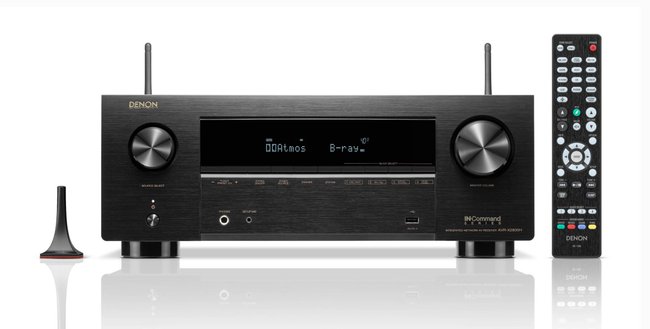 A total of 6 HDMI inputs are available, 3 of them with HDMI 2.1 for 8K / 60Hz and 4K / 120Hz. All in all a solid AV amplifier that supports the object-based 3D sound formats Dolby Atmos and DTS:X and with its 120 Hz compatibility also for ambitious gaming setups is well positioned. It is a pity, however, that no HDMI connection has been integrated on the front and that DAB+ is only part of the equipment in the more expensive model version.
Advantages:
very good sound quality
good connectivity, including HDMI 2.1 (for 120 Hz) and Airplay 2
supports Dolby Atmos and DTS:X
Disadvantages:
The best AV receivers: This is how the recommendations were selected
The recommendations given in this overview are based on our own experience. In addition, user ratings in online shops and judgments from specialist magazines were also taken into account.
Sources used: Stiftung Warentest (Issue 10/2020), home media entertainment, audio test (Issue 06/2021, also available from Readly), Whathifi (10/2022)
For the best picture, it is worth taking a look at our purchase advice:
Don't want to miss any more news about technology, games and pop culture? No current tests and guides? Then follow us
Facebook
or Twitter.