The best passive bookshelf speakers gameandnews
It's amazing what high sound quality can be achieved with small speakers these days. We introduce you to good passive bookshelf speakers up to 1,000 euros (pair price), which are suitable as an upgrade for a compact system, but also as TV or PC speakers.
Why should you buy new speakers? Well, similar to televisions or smartphones, there is constant technical progress in loudspeakers. Impulse behavior, lower cut-off frequency, radiation behavior, housing resonances – all of this has an impact on the sound in the end.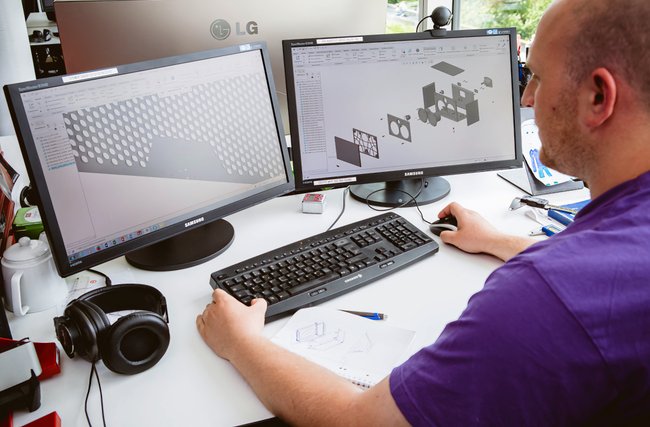 In recent years, loudspeakers have increasingly been developed using CAD, computer simulations (internal pressure conditions) and laser measurement ("Klippel system"), which has led to considerable success in improving playback. Compact shelf boxes also often benefit from larger and much more expensive "flagship models" in that the knowledge gained during development is passed on to the smaller siblings.
Technical progress that makes you sit up and take notice
A mid-range shelf speaker from the 1990s can still make a subjectively good sound impression today – but probably cannot keep up with the performance values ​​of current models. I think you can hear that too: new speakers tend to sound more balanced, have a tighter bass and are not quite as choosy when it comes to the ideal installation location.
JBL Control One: Inexpensive classic
The original version was released in 1987 and caused a stir even then. Since then it has been continuously developed, meanwhile the JBL Control One (view at MediaMarkt) to be one of the best-selling loudspeakers in the world. If you keep your eyes open, this box can suddenly be seen everywhere: in the corner pub, in the community center, with musicians in the studio as a "second monitor" – the Control One is pronounced robust built and therefore versatile. The scope of delivery includes two pivoting ones wall mountson the back of the box there is a corresponding thread (see PDF operating instructions, p. 4).
The sound quality is good considering the price range. The manufacturer is not trying to use technical tricks to conjure up a "bigger" or more impressive sound from the case. The Control One sounds neutral and clear, but falls off significantly at low frequencies (below approx. 80 Hz) – the built-in 4-inch driver is simply not suitable for that. This is less important for speech and background music – but for a comprehensive sound experience you should combine the JBL with a suitable subwoofer.
The best thing about the JBL Control One is her low price: Around 120 euros are due in retail – for the pair! You don't have to think too much about it. It's no wonder that JBL fans buy stacks of these boxes and install them throughout the house: home cinema, terrace, hobby room… the Control One is in the right place everywhere.
Advantages:
light and robust
suitable for wall mounting
good value for money
Disadvantages:
Teufel Ultima 20 mk3: Berlin bestseller
Developed in Berlin, popular throughout Germany: The Teufel Ultima 20 mk3 (see the manufacturer) is a real bestseller. Striking is that Kevlar woofer You don't see that very often in this price range. The corners are gently rounded, the front cover is removable.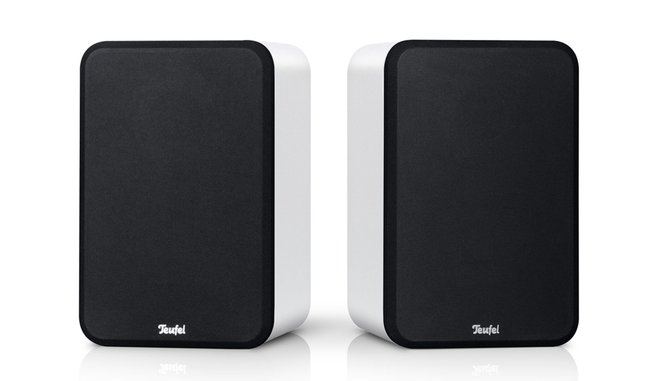 In recent years, the model has received numerous good test ratings from the trade press and customers. The sparkling and lively sound and the pronounced sound were repeatedly praised fair purchase price. The compact design (height: 33.5 cm) means that a suitable subwoofer is required for real bass thunderstorms. But the Ultima 20 mk3 can still rock: In smaller rooms (approx. 20 square meters) and set up close to the wall, it easily creates a party atmosphere. If you don't believe it, you can see the performance for yourself at any time in Teufel's flagship store in Berlin (or in other cities).
Advantages:
balanced sound
good value for money
striking design
Disadvantages:
Elac Debut 2.0 B6.2: An honest skin
"It seems simple and inconspicuous – but that is representative of the way it works: It reproduces music true to the original and unadulterated," says WhatHifi magazine about the Elac Debut 2.0 B6.2 (look at MediaMarkt) and gives the highest rating of 5 stars at the end.
The renowned speaker specialist Andrew Jones (KEF, TAD, Infinity, Pioneer) has developed the Elac Debut 2.0 B6.2, the box is definitely recommended as a cheaper one Entry into the audiophile world. The bass is amazing for the case volume profound and controlled, the mids and highs are characterized by a high resolving power out of. However, the almost merciless honesty of the speaker can also be a disadvantage: Bad recordings or inferior devices in the playback chain are revealed and not glossed over.
Advantages:
natural and precise sound
good reproduction of low frequencies
Disadvantages:
somewhat simple appearance
Nubert nuLine 34: The model student
Those darn Swabians! Anyone who deals with loudspeakers will always come across the Nubert brand from Schwäbisch Gmünd: test winner here, winner of the readers' vote there – one could almost think that things are not right there. But no – I personally convinced myself in hours of listening sessions that Nubert offers exactly what the reputation promises. The model I used at home is no longer available. The nuLine 34 (view at Amazon) is the spiritual successor, so to speak: A compact box that is still affordable and already high demands knows how to satisfy.
The nuLine 34 covers 48 to 23,000 Hz (-3 dB), which is amazing for the size class and is easily sufficient for most music genres. The Frequency response readings are excellent, this box is a true model student. An additional subwoofer is not necessary – except for very large rooms. The sound character is pronounced neutral, you could also say uncolored. It reproduces exactly what is actually in the recording. A switch on the back serves the Adjustment of the high frequency range: With the setting "soft", "neutral" and "brilliant" the playback can be easily optimized. In a poorly dampened room (parquet, many panes of glass) it is advisable to lower the highs. An increase, on the other hand, ensures a particularly sparkling sound.
Yes, the purchase price for two Nubert nuLine 34 is already well above what some compact systems including speakers cost. But considering the performance offered I dare say it's hard to find a better deal on the market. Together with a high-quality amplifier (e.g. Yamaha A-S701 from Amazon), a stereo system can be created that will ensure the highest level of listening pleasure for many years to come. A wise investment.
Advantages:
detailed and neutral sound up to high volumes
plays confidently even without a subwoofer
clean processing quality
Disadvantages:
needs a powerful amplifier
The best passive bookshelf speakers: how the recommendations were chosen
I have included my own experiences and research in specialist journals in this summary. Presented are current bookshelf loudspeakers that have received special praise from the press and customers and are therefore recommended for purchase. Sources used: sound on sound, stereo play (Issue 11/2018, also available from Readly), WhatHifi 02/2020, CNET 06/2021
Buy bookshelf speakers: Answers to frequently asked questions (FAQ)
Where is the best place to place a bookshelf speaker?
The term "shelf speaker" should not be taken literally. Shelves are for books and bric-a-brac, they tend to rattle – there's no place for a loudspeaker. Placement on a massive sideboard or a special one is often better speaker stands. If it really has to be on the shelf, then it's best to have both speakers at ear level. Place acoustic shock absorbers underneath to reduce unwanted swinging of the shelves.
Which cables do I need?
Speakers usually don't come with cables. Even if outrageously expensive high-end cables are recommended in audiophile circles – normal copper cables with a diameter of 2.5 mm² are sufficient for the loudspeakers presented here. Only when all optimization options (installation location, room acoustics) have been exhausted and there is still money left can you think about a "cable upgrade". A clean connection is also important: the cable ends should be firmly attached to both the amplifier and the speakers to ensure a secure contact.
What role does the amplifier play?
"Amplifier sound" is a complex subject. The short version is: Yes, amplifiers can sound different, sometimes have their own character. Basically, it is advisable to also look at the right amplifier when purchasing new passive loudspeakers: Is the old box in the living room still good enough? Does the device need maintenance? Does buying a new one make sense? Contrary to what one might expect, the compact bookshelf loudspeakers cannot always be combined well with tiny and underpowered amplifiers. Rather, efficiency and impedance are decisive.
Particularly compact and yet quite powerful stereo amplifiers such as the Fosi Audio BT30D (view at Amazon) are becoming increasingly popular. For the cramped desk, this is definitely worth considering together with compact bookshelf speakers. For the living room, the classic hi-fi module with a chic front is recommended – the eye can hear it.
How much does a good passive bookshelf speaker cost?
There is no general answer to this question. For the desk, even a simple pair for around 150 euros can work a small miracle and create an exciting atmosphere in games, for example. If you analyze high-quality recordings with full concentration or produce music yourself and have to make critical decisions while listening, you will have to spend 500 euros or even more. One thing is certain: a decent stereo setup with two good bookshelf speakers placed correctly will easily beat any Bluetooth boombox in terms of sound.
Don't want to miss any more news about technology, games and pop culture? No current tests and guides? Then follow us
Facebook
or Twitter.